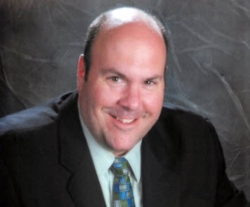 We are confident in the positive impact he will make to our fast growing Solar Expert Team! - Scott Gordon, HelioPower, Inc. President
Murrieta, CA (PRWEB) October 07, 2014
HelioPower, Inc., an integrated energy solutions provider based in Murrieta, CA today announced the appointment of Phil DelNegro as their new Director of Sales. Phil will serve on the organization's leadership team overseeing its world class sales department comprised of nothing less than Solar Energy Experts. Phil will head up the team to represent HelioPower's service lines: Professional Services, EPC (Engineering, Procurement, and Construction), Energy Analytics, PredictEnergy™, and Asset Management/O&M (Operations & Maintenance).
"Heliopower is proud to welcome Phil with his track record of success in both sales and operations teams. We are confident in the positive impact he will make to our fast growing Solar Expert Team!" said HelioPower President, Scott Gordon. "Phil's two decades worth of Solar experience helps demonstrate his passion for Solar Energy that has continued throughout his career and will propel him to success here at HelioPower, Inc."
Mr. DelNegro began his career in direct sales for Blue Haven Pools and was responsible for increasing sales to $6 Million within his first three years with the company. He later transitioned to Suntrek Industries, based in Irvine, CA overseeing operations as President and managing $15 Million in both Photovoltaic Solar and Solar Thermal annual sales. Mr. DelNegro brings to HelioPower more than two decades of experience in Solar having most recently served as Regional Sales Manager handling San Diego Solar sales for Verengo Solar.
About HelioPower, Inc.
HelioPower is an integrated energy solutions company with more than 4,500 solar and clean energy systems engineered and installed since 2001. Founded in 2001, HelioPower's mission is to reduce energy costs and develop energy assets by leveraging renewable energy production, demand side management, and return on investment strategies for clients in the U.S. and abroad. For more information, please visit http://www.HelioPower.com.
###