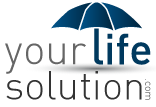 Chicago, IL (PRWEB) October 07, 2014
YourLifeSolution.com, a life insurance portal which allows consumers to instantly compare competing life insurance quotes online, is today publishing the rate of life insurance for cancer survivors. According to the service, consumers generally believe that they are entirely uninsurable for the rest of their lives, or will have to pay an astronomical rate for life insurance after surviving cancer. "The general rule for getting life insurance after you've had cancer is that the cancer must be either completely in remission, or better still, the effected area must have been completely removed more than 5 years earlier. Anything less than this will make life insurance for a cancer survivor to be almost a pipe dream. In an ideal scenario, a consumer in this situation can acquire life insurance at 'standard' rates. These are the middle-of-the-road rates as far as life insurance quotes are concerned," said Eric Smith, the founder and independent life insurance agent of YourLifeSolution.com.
Two Case Examples of What Life Insurance for Cancer Survivors Would Cost:

Male, prostate cancer, prostatectomy performed six years earlier with no metastization. Assuming there were no other impairments, this applicant can get standard life insurance rates from multiple sources. (Examples can be viewed at YourLifeSolution.com)
Female, breast cancer in remission for 5 years with no metastization. Without a mastectomy the best life insurance rates available would likely be table 2, which is approximately 30-50% more than standard.
YourLifeSolution.com encourages consumers of perfect health and those with impairments as well to visit the life insurance quote engine on the front page of YourLifeSolution.com to view their own life insurance rates. Information can also be obtained by phone at 888.374.2764.