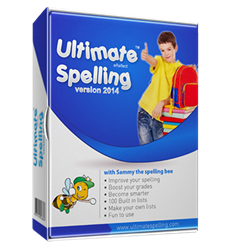 ...teaching spelling is an essential skill, one that with vocabulary and grammar constitute the core of language mastery.
New York City, NY (PRWEB) October 10, 2014
Dr. Michael Kindler is a proponent of Ed Tech as the only modern, valid way of promoting learning in schools. At his school, Mount Stromlo High School in Canberra, classes are exclusively taught with the help of digital technology and other tools to make learning more interactive and compelling for students.
As Dr. Kindler tells the editors of Ultimate Spelling™, students have to be exposed to a wide range of subjects and knowledge spheres to help them develop a wide understanding and appreciation of knowledge.
Students need physical education, theatre, astronomy, and visual arts as much as they need formal learning in math, science and languages, Kindler argues. This comprehensive learning spectrum allows students to discover their passions and talents, gets them exposed to different theories, viewpoints and ways of thinking, and as a result, it substantially advances their learning and critical thinking.
As the developer of one of the best spelling software products on the market, eReflect holds the opinion that teaching spelling is an essential skill, one that with vocabulary and grammar constitute the core of language mastery. However, the company agrees that when students are exposed to a varied and variegated curriculum it means students are more intrigued by the knowledge that exists in the world and are more keen to discover it through self-initiated reading.
Technology helps pique students' curiosity and keeps them engaged in the learning process more than any methodology, learning theory, or strategy. Technology allows the student to take responsibility and take charge of their own learning strategies. This inevitably makes the student feel more intrigued by the learning process overall.
Building vocabulary with a vocabulary software system or getting spelling help from a spelling program helps students have a structured learning experience, something that always results in increased language mastery which, as eReflect notes, is always the ultimate goal of language classes.
Dr. Kindler also highlights the importance of having digitally literate teachers in his interview. If educators don't work on continually improving their own tech literacy, then they cannot adeptly use digital and Ed Tech tools to teach their students, he says.
***********
For more information about how Ultimate Spelling software can improve spelling performance for you and your family, please visit the official website at http://www.ultimatespelling.com.
About Ultimate Spelling™
Ultimate Spelling provides a modern and easy to use spelling software that has been designed with one goal in mind – making children want to learn.
It is a fast and easy way to master even the most complicated spelling, without the need to write long lists or complete boring tests.
In fact, Ultimate Spelling provides more than just spelling help. It is a complete educational resource that boosts all level of a child's literacy.
Containing a personal computer tutor, Ultimate Spelling is the most realistic step-by-step guide to flawless spelling ability.