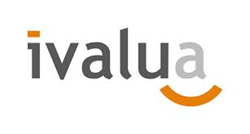 Redwood City, CA (PRWEB) October 07, 2014
Ivalua, an international leading procurement and spend management solutions provider, unveiled today the latest product innovations to its Ivalua Buyer software suite, including a number of new features in the Spend Analysis module. These innovations reinforce Ivalua's leading position on the spend analysis tools market, as well as on the broader e-Procurement segment, by offering a powerful, transparent and integrated tool set that gives a 360° vision of purchasing.
Spend Analysis: a tedious process
Large international companies face many challenges collecting purchasing data from heterogeneous information sources and then getting that data cleansed and standardized (invoices, orders, supplier accounts, etc.). Up to now, the cleansing was done using out-of-sight resources or sophisticated sounding "artificial intelligence" processes. The problem was the clients never felt comfortable with not being able to see and interact with the process.
The new features found in Ivalua Spend Analysis provide an answer:

New Spend Classification Workbench: Gone are the days when spend classification services are a "black box" of software and off-shore labor to classify spend. Instead, Ivalua exposes the entire enrichment process to clients so they can see how their spend is parsed, mapped and classified using easily understandable methods. The workbench provides a real-time display of the percentage of spend remaining to be classified and allows both Ivalua Enrichment Services experts and clients the facilities to select suggested rules or customize their own. Rules that have been validated classify the invoice history lines retroactively and are then reused to automatically classify future invoice lines.
New Vendor Cleansing Workbench provides fast, simple identification of potentially duplicate vendors using configurable algorithms (same address, email address, DUNS code, VAT number, etc.). The workbench allows buy-side clients to see each of the potential duplicate suppliers side-by-side for all their data, facilitating a decision about whether they are duplicates or branches or truly different vendors. If duplicates are identified, vendor managers can select data from multiple vendor files to merge and, with one click, can execute a "merge and demote" that effectively archives the duplicate vendor data so they cannot be easily seen in the Sourcing and Procurement processes.
"Our staff includes experts who pioneered the Spend and Supplier Enrichment space 12+ years ago and, for them, these innovations were something they've been wanting for years. It came naturally to us, however, because Ivalua has always been a platform where even the most complex configurations and processes are open and accessible to Expert users. Such an open system can even be used by Clients to attack so-called 'tail spend' that isn't a big value, but has proven elusive to standard classification efforts in the past," said Daniel Amzallag, CEO of Ivalua, Inc.
About Ivalua
Established in 2000, Ivalua is one of the leading global vendors in Cloud/SaaS Spend Management software. Ivalua is used by Procurement and Finance for all supplier interactions including Performance and Risk tracking, Sourcing, Contracts, Procure-to-Pay, Invoice Automation and Analytics.
Leveraging one, consistent platform and robust out-of-the-box functionality, Ivalua's clients benefit from quick deployments addressing key Spend categories and Business processes. Clients then can increase their adoption, coverage and savings with the industry's widest range of configurability and integration capabilities. Ivalua has successfully implemented more than 200 customers worldwide (most among the Fortune 500) and is used daily by more than 300,000 users and millions of suppliers from over 70 countries.
With quicker adoption by users, more Spend under Management and a lower Total Cost of Ownership, Ivalua provides unique technology experience and highly differentiated value proposition to Procurement and Finance organizations.