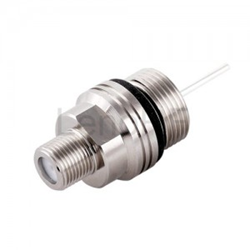 (PRWEB) October 07, 2014
LenoRF, an outstanding electrical accessory manufacturer, has released its new SSMB RF Connectors. Moreover, the company has launched an RF Connectors promotion now; all the new items are offered at greatly discounted rates, up to 30 percent off.
LenoRF has a group of top experts and skilled workers. Thus, it can always do what customers actually want. The SSMB RF Connector collection has been prepared for quite a long time before the launch. The company's top experts have made much improvement of the designs based on customers' feedback. All these quality products are made by experienced workers.
As a matter of fact, the company puts both pre-sale service and after-sale service in the very first place. All its members are trying hard to improve its products and services. Thus, LenoRF is considered as a reliable supplier in the electrical field. A lot of distributors keep it in mind and recommend it to families and friends.
Now, the addition of the new model will enable many businesses to have one more choice, so that they can enjoy the one-stop shopping experience, and they don't need to spend much energy to go from store to store in search of RF Connectors.
About LenoRF
LenoRF is an online supplier of high end electrical equipment. It is a China based company that aims to provide customers with high quality products at the lowest possible prices. Customers can try the company's products through sample orders with a long-term contract. Most customers come back soon after receiving their first deals.
More details about the company's useful products can be found at http://www.rfcnn.com/SMA-Female-For-PCB-Board-Edge-Soldering-RF-Connector-97.html.