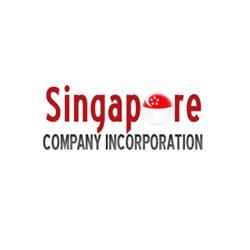 like any other corporate entity, a Singapore company incorporated to buy commercial property under its name is also eligible for partial tax exemptions on normal chargeable income of up to S$300,000
Singapore (PRWEB) October 07, 2014
Singapore's commercial property market has remained largely unaffected from the several rounds of property cooling measures initiated by the government in the last few years. A more nuanced analysis by one of country's popular portals for company incorporation consultancy services, Singaporecompanyincorporation.sg (SCI), has revealed the manifold advantages of buying commercial properties under a Singapore company's name.
SCI has released an entrepreneur's guide detailing these advantages.
First comes the several tax benefits and exemptions that a corporate entity enjoys in Singapore.
"Since the city-state has no capital gains tax, and sale of property is considered a capital gain, the profits derived from such sales are not taxed, unless the company is deemed to be trading in properties. Moreover, as personal tax rates are higher in Singapore as compared to corporate taxes, holding commercial property under a corporate entity makes more sense. Finally, under personal tax laws, indirect expenses that can be claimed are limited. A corporate entity can claim much more direct and indirect expenses, which helps in getting higher tax exemptions," explained Cheryl Lee, manager at Singaporecompanyincorporation.sg.
Additionally, sale and transfer of ownership is easy when a Singapore company sells a commercial property as compared to when an individual does.
Also, as personal borrowing interest rates are higher than the corresponding corporate rates in the country, a corporate entity buying a commercial property is advantageous if the purchase is to be financed externally.
"Like any other corporate entity, a Singapore company incorporated to buy commercial property under its name is also eligible for partial tax exemptions on normal chargeable income of up to S$300,000," Lee added.
Another major advantage a company has in Singapore is that it is treated as a separate legal entity. Thus, the company shareholders have limited liability and are safeguarded against personal financial ruin even if the commercial property investment fails to generate much revenues.
Other benefits when a Singapore company buys commercial property is with regards to the Goods and Services Tax (GST) and stamp duties.
Like when an individual buys a commercial property, an additional 7 percent GST is added to the valuation price of the property. Instead, if a GST-registered Singapore company buys a commercial property, it can claim back the GST amount paid if certain qualifying conditions are satisfied.
For stamp duties, the real advantage lies when a group of individuals buy a commercial property after incorporating a company together. The property is bought in the company's name and the individuals hold shares in the company in the same proportions as they would otherwise hold as co-owners of the property.
Now, whenever any shareholder wishes to sell his shares, and in effect his portion of the commercial property, the stamp duty payable is only 0.2 percent. This is much lower than the 3 percent stamp fee payable when commercial properties change hands in Singapore.
SCI's guide in its final segment also lists a few minor drawbacks of holding commercial properties under a corporate entity in Singapore.
"The statutory compliance requirements of a private limited company are much more. Also, individual owners can use their CPF savings to buy commercial properties for investment purposes. But CPF money can't be used for any contribution towards the shareholding of a company or the repayment of any loan taken by the company to finance the purchase of the property," concluded Lee.
-END-
To view the full guide please click here
About SingaporeCompanyIncorporation.sg:
SingaporeCompanyIncorporation.sg is a portal for entrepreneurs and professionals who want to have a presence in Singapore. It is also a provider of company incorporation, as well as the related taxation and relocation services in Singapore.
80 Playfair Road
Singapore 367998
65 6850 5280
info(at)singaporecompanyincorporation(dot)sg
http://www.singaporecompanyincorporation.sg