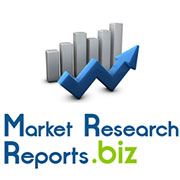 Latest Publication On Global Demand, Capacity And Prices For Butadiene - Strong End-Use Sectors In China To Drive The Industry
Albany, NY (PRWEB) October 08, 2014
Global Demand, Capacity and Prices for Butadiene - Strong End-use Sectors in China to Drive the Industry". The study comes from the companys oil and gas research group and provides market analysis of the global butadiene industry, highlighting major features.
View Full Report at http://www.marketresearchreports.biz/analysis/225263
It provides historic and forecast market size, demand and production figures by region, covering Asia-Pacific (APAC), Europe, North America, South America, and the Middle East and Africa. It uses data and information sourced from proprietary databases, primary and secondary research, and in-house analysis by GlobalDatas team of industry experts.
The global butadiene industry witnessed peaks and troughs over the 2003-2013 period. Developed regions such as North America and Europe declined in terms of demand, whereas APAC led the industry with strong demand from major end-use products such as Styrene-Butadiene Rubber (SBR), Polybutadiene Rubber (PBR) and Acrylonitrile-Butadiene-Styrene (ABS), which are mainly used in the tire and automotive industries.
Download Detail Report With Complete TOC at http://www.marketresearchreports.biz/sample/sample/225263
The European and North American markets are expected to remain sluggish in the next five years, as major butadiene-consuming sectors are not expected to grow substantially.
Asia-Pacific will remain the growth engine of the global butadiene industry, with the Chinese market expected to register a growth rate of 5.6% and India predicted to become one of the fastest-growing countries in terms of demand, expected to grow by 15.6% by 2018. Asia-Pacific is also the largest region in terms of production, with China dominating capacity. Chinas production has almost tripled over the last decade, and is still expanding. Its demand for butadiene is expected to increase further as end-use sectors are likely to maintain strong growth over the next five years. Asia-Pacific is rich in both demand and production, and so its industry dominance will continue in the future.
Browse All Chemicals Market Research Reports at http://www.marketresearchreports.biz/category/57
Scope
The report provides in-depth analysis of the demand and supply dynamics of the global butadiene industry, including -

Historic and forecast global butadiene capacity by region
Details of planned butadiene plants
Major global butadiene producers capacity shares
Historic and forecast butadiene market size, demand volume and production volume by region
Global butadiene demand by end-use sector
Butadiene price forecasts by region
Profiles of the three largest companies in the global butadiene industry
Reasons to buy
The report will enhance your decision-making capability by allowing you to -

Understand the key trends and challenges in the global butadiene industry
Understand the regional butadiene supply scenario
Identify opportunities in the global butadiene industry with the help of specific insights into demand and supply dynamics
Increase future revenue and profitability with insights into opportunities and critical success factors in the global butadiene industry
Understand the current and likely future competitive scenario
Related Reports
China Printing And Dyeing Auxiliary Industry Report, 2014-2017
View Full Report at http://www.marketresearchreports.biz/analysis/224966
Printing and dyeing auxiliaries are crucial for the upgrading and generation replacement of textile products and the growth of added value. In 2006-2012, China's printing and dyeing auxiliary output showed an uptrend with a CAGR of 8.8%. In 2013, the output reached 1.366 million tons, representing a slight increase over 2012. China printing and dyeing auxiliary industry does not depend on import, but it has to introduce special and upscale auxiliaries from other countries frequently.
Downlaod Deatail Report With COmplete TOC at http://www.marketresearchreports.biz/sample/sample/224966
Benefiting from technological progress, China's import volume of textile auxiliaries embodied a downward trend in 2008-2013. From January to July of 2014, China imported 16,300 tons of textile auxiliaries, down 6.6% year on year. In 2013, there were 2,000-3,000 production enterprises in China printing and dyeing auxiliary industry, mainly located in Jiangsu, Zhejiang, Guangdong, Shandong, Fujian and other coastal areas. In the same year, these five above provinces contributed 90% or so to the total capacity of printing and dyeing auxiliaries in China.
Chitosan Market For Water Treatment, Biomedicine & Pharmaceutics, Industrial, Food & Beverages, Cosmetics, Agrochemical And Other Applications - Global Industry Analysis, Size, Share, Growth, Trends And Forecast, 2014 - 2020
View Full Report at http://www.marketresearchreports.biz/analysis/225120
This report covers the forecast and analysis of the chitosan market on global and regional levels. The study provides historic data of 2013 along with the forecast from 2014 to 2020, based on both volume (Tons) and revenue (USD million). The study includes drivers and restraints of the chitosan market, along with their impact on demand and production during the forecast period. Additionally, the report comprises the study of opportunities available in the market on the global and regional level.
Download Detail Report at http://www.marketresearchreports.biz/sample/sample/225120
We have included a detailed value chain analysis in order to provide a comprehensive view of this market. An analysis of Porter's five forces model has also been included to help understand the competitive landscape in the market. The study encompasses market attractiveness analysis, wherein product segments are benchmarked based on market size, growth rate and general attractiveness.
The study provides a decisive view of the chitosan market by segmenting it based on regions. Regional segmentation includes the current and forecast production for North America, Europe, Asia Pacific and Rest of the World (RoW). The segmentation includes production of different grades of chitosan for individual application segments in all the regions.
About Us
Marketresearchreports.biz is the most comprehensive collection of market research reports. Marketresearchreports.biz services are especially designed to save time and money of our clients. We are a one stop solution for all your research needs, our main offerings are syndicated research reports, custom research, subscription access and consulting services. We serve all sizes and types of companies spanning across various industries.
Browse Blog at http://businessmonitorinternational.wordpress.com/