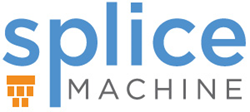 San Francisco, CA (PRWEB) October 08, 2014
Splice Machine, provider of the only Hadoop RDBMS, today announced it has partnered with LucidWorks, the search platform for the world's most important companies and brands. The partnership will enable Splice Machine customers to access and analyze their unstructured data via LucidWorks Search, the industry's leading offering of Apache Lucene/Solr for commercial grade applications.
Apache Solr™, the blazingly fast, open source enterprise search platform from the Apache Lucene™ project, powers the search and navigation features of many of the world's largest websites. It provides full text, Google-like search across multiple tables. Solr is highly reliable, scalable and fault tolerant, providing distributed indexing, replication and load-balanced querying, automated failover and recovery, centralized configuration and more.
"Our partnership provides the best of both worlds: SQL to power both applications for developers and complex analytics for analysts, and full-text search to simplify discovery for end-users," said Will Hayes, CEO of LucidWorks. "With this partnership, LucidWorks Search can access an even larger data lake, to deliver even richer and more integrated insights from a unified dataset."
The partnership will enable non-technical users (i.e., people other than developers, analysts and data scientists) of Splice Machine-powered applications to find data quickly, without being proficient in SQL. Application users will also have access to LucidWorks' enterprise-class features, such as advanced search and indexing, to fuel new data insights in use cases such as:

Searching through open comments in social media and marketing applications
Searching through log entries in Internet of Things, security and fraud applications
Searching for content on web, mobile and social applications
"A modern database needs both technologies," said Monte Zweben, co-founder and CEO of Splice Machine. "LucidWorks Search makes it easy to find records across multiple tables that match patterns, while SQL powers application logic and analysis. Our partnership with LucidWorks helps us to level the playing field, so more individuals have the right tools to make powerful, data-driven decisions across the enterprise."
For more information about Splice Machine, please visit http://www.splicemachine.com.
About Splice Machine
Splice Machine's Hadoop RDBMS is designed to scale real-time applications using commodity hardware without application rewrites. The Splice Machine database is a modern, scale-out alternative to traditional RDBMSs, such as Oracle®, MySQL™, IBM DB2® and Microsoft SQL Server®, that can deliver over a 10x improvement in price/performance. As a full-featured Hadoop RDBMS with ACID transactions, the Splice Machine database helps customers power real-time applications and operational analytics, especially as they approach Big Data scale.
© 2014 Splice Machine, Inc. All rights reserved. Splice Machine and the Splice Machine logo are trademarks or registered trademarks of Splice Machine, Inc.; all other logos and trademarks mentioned are the property of their respective owners.
About LucidWorks
Lucidworks is the go-to search platform for the world's most important brands. Lucidworks provides the necessary search, analytics and discovery capabilities required to transform enormous repositories of data into billions of critical and individual decisions every day. Our mission is to power a new generation of business to realize the vision of the data-driven enterprise. Built on the open source global search program Solr, Lucidworks is the only platform designed to support any/all data sources, rich contextual insight and fully open standards. Companies across all industries---from consumer retail and healthcare to insurance and financial services---rely on Lucidworks to do business. Lucidworks' investors include Shasta Ventures, Granite Ventures, Walden International and In-Q-Tel. Learn more about the company at http://www.Lucidworks.com. Learn more about the company at http://www.lucidworks.com.