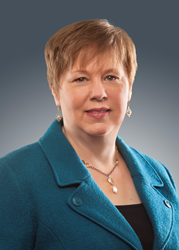 "If you start with your needs, rather than what the Medicare plan offers, you are going to have a better opportunity of finding coverage that is a fit." – Mary Dale Walters, Allsup Medicare Advisor
Belleville, IL (PRWEB) October 08, 2014
About 54 million people have just a few weeks for critical decisions about their healthcare in 2015 as Medicare's annual open enrollment begins Oct. 15. It's a critical time for decisions that affect their health and finances, but many people miss out on the opportunity, according to Allsup, a nationwide provider of Medicare plan selection services.
"Our surveys with seniors find that fewer than 5 percent anticipate changing their Medicare plans each year. That means millions of people are probably paying more than necessary for good healthcare coverage or aren't getting the coverage they really need," said Mary Dale Walters, a senior vice president of Allsup. She oversees the Allsup Medicare Advisor®, which is a nationwide Medicare plan selection service.
Open enrollment—from Oct. 15 to Dec. 7—allows anyone with Medicare to make changes. That includes switching Medicare Advantage plans, moving to Medicare Advantage from Original Medicare, reassessing Medigap plans and Medicare Advantage alternatives, or choosing new Part D prescription drug coverage.
"At this time of year your Medicare plans tell you, 'Here is how we are going to change your coverage next year,' so pause and read carefully," Walters said. "We know some Medicare beneficiaries are surprised when their specific medications are no longer covered or their doctor is no longer in their plan. If they miss open enrollment, they miss the opportunity to ensure their Medicare plan truly meets their needs."
Medicare Plan Changes In 2015
Medicare beneficiaries should have received their Annual Notice of Change (ANOC) and Evidence of Coverage (EOC) from their current Medicare Advantage and Part D providers by now. These documents outline changes for the coming year, such as new premiums, co-pays and deductibles.
Walters outlined the following areas where Medicare beneficiaries should watch for changes in 2015.

Medicare premiums and other costs. Earlier this year, the Centers for Medicare & Medicaid Services (CMS) reported the average premium increase for Medicare Advantage plans would be $2.94 in 2015, to an average premium of $33.90 per month. For those who use Original Medicare, which includes Parts A and B for hospital and medical services—the standard Part B premium is expected to remain at $104.90. Along with premiums, Medicare enrollees should examine the deductibles, co-pays and other provisions of their plans for changes and cost-sharing that could come out of their pockets, Walters explained.
Prescription drug coverage. Part D prescription drug plans can experience changes in a number of areas, including costs such as premiums, co-pays and deductibles. Drug formularies also may change, including which medications fall into which categories, or tiers of coverage, and the cost of drugs in those tiers. In general, Part D premiums are expected to rise by about $1. Deductibles and other fees could increase as well. The Part D base beneficiary premium is $33.13 in 2015, compared to $32.42 in 2014.
"Estimates show minimal Part D increases across the average of plans, but remember the actual variation can be significant," Walters said. "For example, some Part D plan premiums may be less than $20 per month while others may cost more than $170 per month. That's a sizable cost difference for consumers to choose from."
Coverage during the donut hole. Medicare beneficiaries will see changes with the prescription drug coverage gap, or donut hole, which is set to be eliminated by 2020 as a result of the Affordable Care Act. With Medicare drug coverage, beneficiaries pay a part of their drug costs and the plan pays the rest. In 2015, the Part D initial deductible increases by $10 to $320. The initial coverage limit also increases to $2,960, from $2,850. The out-of-pocket threshold increases to $4,700 in 2015, but the brand and generic drug discounts will be higher in 2015. "The good news is that you only pay 45 percent of the cost for brand drugs in 2015, compared to 47.5 percent last year—and only 65 percent for generic drugs, compared to 72 percent last year," Walters explained. "These discounts are helping to reduce costs for people while they are in the donut hole."
Physician, specialist and provider changes. Take a careful look at any changes happening with the Medicare plan's network of physicians, facilities and other providers. "One of the most important concerns for most of Allsup's Medicare customers is whether their doctor will be in the plan they select," Walters said. "If this is important to you, then you'll want to review your Medicare plan choices for 2015 to confirm you can see the doctors or visit the facilities that you need for your healthcare concerns."
Supplemental coverage, or Medigap. Individuals who use Original Medicare in combination with a Part D plan and supplemental coverage, or Medigap, typically pay premiums for each of these plans, plus the standard Part B premium. "Those with Medigap plans often mistakenly believe they can't change to other types of plans such as Medicare Advantage," Walters said "But individuals on Medigap have what's known as a 'trial right' to drop their supplemental coverage in order to try a Medicare Advantage plan for the first time."
This means that individuals who change their minds and want to return to the Medigap coverage can do so, if it's within the 12-month "trial right" time period. If that Medigap plan is no longer available, they have the right to choose from among other Medigap plans available. "A Medicare plan selection specialist can help you examine whether you ought to try a Medicare Advantage plan instead of Original Medicare, Part D and Medigap," Walters added.
Choosing Medicare Plans Starts With Your Needs
Medicare annual enrollment is an opportunity to see what's ahead for next year and make changes so enrollees' Medicare plans better meet their needs and budget, Walters added.
"If you start with your needs, rather than what the Medicare plan offers, you are going to have a better opportunity of finding coverage that is a fit," she added.
For an evaluation of your Medicare options, call an Allsup Medicare Advisor specialist at (866) 521-7655 or visit http://Medicare.Allsup.com.
The Allsup Medicare Advisor also has features to help financial advisors guide their clients to the Medicare plans that best match their specific lifestyles and healthcare needs. For more information, go to FinancialAdvisor.Medicare.com, or call (888) 220-9678.
ABOUT ALLSUP
Allsup is a nationwide provider of Social Security disability, veterans disability appeal and Medicare services for individuals, employers and insurance carriers. Allsup professionals deliver specialized services supporting people with disabilities and seniors so they may lead lives that are as financially secure and as healthy as possible. Founded in 1984, the company is based in Belleville, Illinois, near St. Louis. For more information, go to Medicare.Allsup.com or call (866) 521-7655. Financial advisors seeking more information may go to FinancialAdvisor.Allsup.com or call (888) 220-9678.
# # #