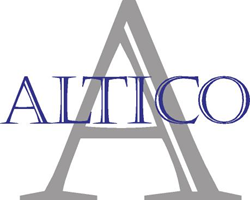 The Altico Membership Management Solution fits the Multiple Listing Service sector like Cinderella's slipper.
Marlborough, MA (PRWEB) October 09, 2014
Altico Advisors, http://www.AlticoAdvisors.com, was a proud sponsor of the 57th annual meeting of the Council of Multiple Listing Services (CMLS) that took place in Huntington Beach, California from September 24th to 27th, 2014, at the Hyatt Regency Huntington Beach Resort and Spa. CMLS is the premier forum and resource for Multiple Listing Service (MLS) organizations in North America. The event provided a solid agenda full of informative panels and guest speakers ready to share their wealth of industry experience, along with a little bit of fun, "surf city" style.
For North American MLS Professionals, CMLS is the only information-sharing organization solely dedicated to strengthening the MLS industry. CMLS' goal is to provide practical information and cutting edge management ideas that empower members (and their constituents) to meet the challenges of changing technology, legal issues and organizational structures in the real estate industry.
This is the largest event of its kind for the MLS industry, providing invaluable information and unparalleled networking opportunities. For updated post-2014 and pre-2015 conference information, visit http://www.cmls.org.
"From Boston in 2012, Boise in 2013, and Huntington Beach in 2014, it's been our privilege to sponsor the annual CMLS meetings. Now we look forward to Kansas City in 2015," says Joel Hatin of Altico Advisors. "The Altico Membership Management Solution fits the Multiple Listing Service sector like Cinderella's slipper."
At CMLS2014, Altico Advisors showcased its popular MLS Membership Management solution, developed specifically for MLS companies. The solution provides a unified platform designed to meet the relationship management challenges of MLS organizations. Based on the latest Microsoft technologies, it provides a simple, yet powerful way to address all aspects of an MLS business – managing and tracking complex real estate relationships such as offices and agents, brokers, appraisers, locations, and subscription services through a single interface, with easy reporting solutions and hooks into other systems such as Web sites. The invoice process is streamlined by linking it to the cloud.
About Altico Advisors
Headquartered in Massachusetts, Altico Advisors implements and supports business, financial, and customer management software solutions for mid-market enterprises, primarily throughout New England. Altico is a Microsoft Gold Partner and NetSuite Solution Provider, specializing in Microsoft Dynamics GP (Great Plains), Microsoft Dynamics CRM, and NetSuite integrated systems for manufacturing, distribution, software development and service companies. In addition, Altico provides a wide variety of consulting and advisory services, such as outsourced financial services, business and IT strategy alignment, software selection, and business analytics. http://www.AlticoAdvisors.com