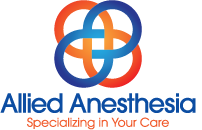 Age in and of itself is not a large risk factor for anesthesia. What happened to Joan Rivers was a very rare occurrence.
Orange, Calif. (PRWEB) October 07, 2014
The death of 81-year-old comedienne Joan Rivers from complications that arose during a routine endoscopy has some people unnecessarily worrying about the risk of anesthesia among older patients.
"Age in and of itself is not a large risk factor for anesthesia," said Dr. Greg Perkins, chairman of St. Joseph Hospital in Orange and member of Allied Anesthesia Medical Group. "What happened to Joan Rivers was a very rare occurrence."
About 8 million endoscopies are performed every year in the United States, and the risk of death is about 1 in 10,000, according to the American Society for Gastrointestinal Endoscopy. Perforation and bleeding are the most common risks for endoscopy patients.
The procedure involves placing a tiny camera through the mouth and down into the esophagus. Patients are typically sedated to a mild or moderate degree to help them relax and be comfortable.
In Rivers' case, the endoscopy reportedly was performed to detect nodules or polyps on her vocal cords. During the procedure, Rivers went into cardiac arrest and died a week later. While the cause of Rivers' death has not been determined, media attention has focused on the anesthesia and her age.
Allied Anesthesia physician Dr. Paul Yost, president of the California Society of Anesthesiologists, told KFI AM radio that the risks from anesthesia have more to do with a patient's condition rather than their age.
"A lot of 81-year-olds undergo procedures every single day and do so very safely," Yost said. "It depends more not on the raw age of the patient but the other medical conditions."
If, for example, one patient is 56 years old with severe coronary disease and the other is 86 years old and in good health, the risk would be much lower with the older patient. Each anesthesia plan is based on that particular patient's medical history and physical condition.
The fact that Rivers had undergone numerous surgical procedures previously may actually have decreased her risk from anesthesia as long as her doctor had access to her medical records, which would show what medication was administered and how she responded, Yost said.
Perkins advises anyone planning on undergoing an endoscopy, or any other medical procedure for that matter, to follow their doctor's instructions regarding fasting and which medications are safe to take.
"Don't be afraid to ask as many questions of your anesthesiologist as you need until you feel comfortable with the procedure, understand the risks and understand what your anesthesiologist will do to reduce those risks," Perkins said.
Regardless of the type and amount of anesthetic to be used, Perkins and Yost both stressed the importance of having it administered by a physician anesthesiologist, who is trained to respond quickly should an emergency arise.
Yost's interview with KFI can be heard in its entirety at: https://www.youtube.com/watch?v=VGJOw24opMY
About Allied Anesthesia: With over 100 highly qualified physician anesthesiologists on staff, Allied Anesthesia provides adult and pediatric anesthesia services to St. Joseph Hospital of Orange, CHOC Children's Hospital, St. Jude Medical Center in Fullerton, San Antonio Community Hospital in Upland, St. Mary's Hospital in Apple Valley and many other Southern California health care facilities. In 2014, Allied Anesthesia joined with Fullerton Anesthesia Associates and Upland Anesthesia Medical Group to consolidate best practices in more than six hospitals and more than a dozen ambulatory surgery centers. The expanded medical practice is dedicated to offering the highest comprehensive quality of care and the most cost-effective procedures in all facilities they serve. All Allied physician anesthesiologists are board certified in Anesthesiology and they staff and manage the most efficient operating rooms in Southern California. Allied is a member of the California Society of Anesthesiologists, the American Society of Anesthesiologists, and the Anesthesia Quality Institute.
For more information, visit: http://www.alliedanesthesia.com