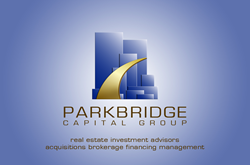 Significant investor interest in RV resorts and mobile home parks continues to thrive.
Clearwater, FL (PRWEB) October 09, 2014
Strong demographic trends, secure cash-flow and opportunity for growth provide impetus for investor funds into the RV resort and mobile home park markets in the Sun-belt. With warm weather, lack of state income tax and relatively low cost of living, Texas, much like Florida, has become a haven for retirees. Texas features a large component of RV resorts and mobile home communities that cater to retirees (1). Florida-based Parkbridge Capital Group, a firm that arranges the purchase, sales and financing for investors, orchestrated a $11,968,500 acquisition and $9,000,000 loan for the luxury Paradise Park in the McAllen-Pharr area of the Rio Grande Valley.
Parkbridge completed the transaction for a South Florida-based investment firm — the deal involved acquisition services and the placement of a conduit loan for 75% LTV at a 4.6% interest rate, including 2 years of interest-only payments to enhance cash-flow. The seller was a private investor that is primarily a developer/owner of office and retail properties. Parkbridge managing partner Lee Meekcoms led the transaction; his second large project in the past four months. He recently acted as real estate investment advisor to the buyer in an $18,200,000 purchase of The Club at Shenandoah Springs; a golf-oriented community in the Palm Springs, California market.
Significant investor interest in RV and mobile home parks continues to thrive. Meekcoms, a 25 year veteran in the industry, and partner in Parklane Real Estate Services, LLC, a property management firm, states "baby boomers" often want the benefits of living well without high overhead, and resorts like Paradise Park provide a favorable, affordable living environment while generating substantial real estate-backed returns to investors.
The 443-unit gated community was 95% occupied and is sited on 64 acres. The resort, built in 2003, features a 12,500 square foot clubhouse with stage and dance-floor, billiards room, exercise room, large pool & spa, and several other amenities.
"This investment for the Paradise Park was a significant opportunity," says Meekcoms. "The resort is a newer, highly desirable asset amid the retiree-oriented property market in Texas. The goal for the property is to maximize its cash flow while enhancing its value. Parkbridge is actively "in the market" for similar properties throughout the Sun-belt and other favorable markets throughout the US.
Parkbridge Capital Group has secured quality real estate investments for its partners, affiliates and clients for over 25 years. Managing Partner, Lee Meekcoms has orchestrated more than 100 transactions involving mobile home parks, manufactured home communities and RV resorts, throughout the country, with a current value in excess of $1 billion.
For more information, visit http://www.parkbridgecapital.com and http://www.parklaneres.com.
About Parkbridge Capital Group
The company was established by Leon D. (Lee) Meekcoms. His experience includes the apartment and self-storage investment sectors. The stable and high barrier-to-entry features of the mobile home park asset-class attracted his professional efforts. In 1987, Lee affiliated with an investment firm located in Northern California and formed Parkbridge Capital Group to acquire manufactured home communities and destination RV resorts throughout the country, and to assist in the financing of these projects. Lee's activities were instrumental in building the largest privately-owned investment portfolio in this specialty investment niche in the U.S. The affiliate firm expanded to more than 60 properties with 28,000+ sites throughout the country. Meekcoms and his team have negotiated and structured the purchase and sale of more than 100 parks throughout the country, with current value well in excess of $1 billion. Parkbridge's focus is on RV resorts and mobile home parks in selected markets throughout the U.S., with emphasis on secure investments with upside potential utilizing strategies to maximize investment returns. Lee may be reached at 727-458-3882.
1. Hill, Catey. "Retire Here, Not There: Texas." http://www.marketwatch.com. Wall Street Journal, 18 Mar. 2013. Web. 21 May 2013. marketwatch.com/story/retire-here-not-there-texas-2013-03-18.
###
Inquiries:
Investor Relations
c/o Lee Meekcoms
Parkbridge Capital Group
813-408-8008
info(at)parkbridgecapital(dot)com