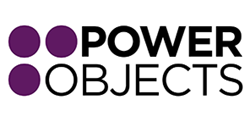 "In 2008 we made a strategic shift to focus on only implementing Microsoft CRM. That partnership, along with the transition to the Cloud with Microsoft, has fueled this growth.
Minneapolis, Minnesota (PRWEB) October 08, 2014
PowerObjects, a professional services firm 100% focused on providing service, support, education, and add-ons for Microsoft Dynamics CRM has announced its goal to migrate 10,000 users of competitors to Microsoft Dynamics CRM Online by July 2015. Taking advantage of lower prices announced today on Microsoft's Sales Productivity Solution they are partnering with Microsoft to take away existing roadblocks and bring the superior technology and cost savings of Dynamics CRM to these new customers.
In the past six years, PowerObjects has achieved over 1000% growth. In the past year alone, PowerObjects has been recognized for this growth by Redmond Channel Partners magazine as a recipient of the Revenue Rocket Award, was named to the Star Tribune's Top Workplaces of 2014, added to the Minneapolis Business Journal Fast 50 for Minnesota, and on the list of the Inc. 5000 as a fast growing privately held company.
Jim Sheehan, COO and principal at PowerObjects, often attributes the rapid growth to the organization's choice to partner with Microsoft. "In 2008 we made a strategic shift to focus on only implementing Microsoft CRM," says Sheehan. "And that partnership along with the transition to the Cloud with Microsoft has fueled this growth."
Microsoft's newly released Sales Productivity Solution is priced at just $65 (US dollars) per user per month for new customers, this includes Office 365, Power BI, and CRM Online Professional. There is also the $45 (US dollars) per user per month for existing Office 365 customers, this includes Power BI and CRM Online Professional.
"One of the reasons we are and continue to be so successful is due to the innovation of Microsoft as a cloud innovator. Let's not mince words; the product we live on, Microsoft Dynamics CRM Online is better and cheaper," adds Sheehan. "And then you wrap CRM Online together with O365 and PowerBI into the recently announced Sales Productivity solution and BAM – the game has really changed."
In addition to the Sales Productivity offer, to continue with this growth and success in partnering with Microsoft, the firm is committed to work with customers to eliminate any impediments to migration. Sheehan points out that the main reason people fail to migrate is a fear of the unknown; suffice it to say the unknown cost and effort. "Having done this many times PowerObjects knows where the 'gotchas' are in the process of migration," says Sheehan. "With the help of our Partner we can subsidize some or all of the cost of migration."
"As a business owner I made the choice to work exclusively with Microsoft for the same reason we think everyone should; Microsoft has a relentless R&D engine and then continues to make other investments in products like Parature, Yammer, Skype, and the list goes on….and they are profitable!" Sheehan says. "Guess where I'm going to invest my time and money."
While PowerObjects has been courted by competitors, they have always chosen to stay true to the pure Microsoft business focus. This choice has enabled them to go deeper and broader just inside the Microsoft Cloud Services. "I would say picking a business partner is as complex as picking a spouse and almost as important," Sheehan jokes. "We wanted a partner that believed in the value we bring to the table and had a partner first mindset. We found that in Microsoft and didn't see it in the other competitors ecosystems so we have decided to stay fanatically focused on Microsoft."
Currently, PowerObjects is actively pursuing companies with 100 users or more that currently use other competitors and want to switch by mid-2015. "When we find a qualified company, PowerObjects will work on funding $40K-$60K of the migration effort," says Sheehan. "This will go a long way or all the way in the migration depending on the system. If we can take away the cost to migrate—along with bringing them a better product at a lower cost—it becomes a no-brainer."
PowerObjects knows this is the perfect time for this type of campaign as companies are starting to review what some in the industry are calling a "The Tax." "I have lost count of the number of competitor's customers I have talked with that say what they thought they were signing up for 3 years ago is not what they have currently. Now they have exploding costs from charges for increased storage and functionality," notes Sheehan. "I think competitors are banking on the belief that it is too costly to switch. To put it simply, PowerObjects is going to remove that barrier."
Hitting PowerObjects' goal of 10,000 seats will become even more attainable by leveraging Microsoft's newly announced Sales Productivity offer.
"We are excited to see Microsoft partnering with other companies on certain platform levels. What it tells us is that these companies want to offer what we are already offering today. It's great to see that even they acknowledge the importance of productivity from Microsoft as a critical capability for customers," says Sheehan. "But from our perspective they are a day late and a dollar short—we see customers wanting it all today and buying it from Microsoft because they are the only company that offers and supports the complete sales productivity stack."
"Businesses are looking for technology that facilitates integration and collaboration, that people love to use and that does not break the bank," said Neil Holloway, Vice President, Microsoft Business Solutions. "The power of our Sales Productivity solution, together with the expertise and experience of PowerObjects who are committed to making migration easier, gives customers a great opportunity to move to a solution that better addresses their needs."
About PowerObjects
Over the last 5 years, the team at PowerObjects has worked hard to become the recognized leader in delivering Microsoft Dynamics CRM solutions through unparalleled offerings of service, support, education, and add-ons. As winner of the Microsoft Dynamics CRM Worldwide Partner of the Year award for 2012 and 2013, PowerObjects has built an unmatched team of CRM superheroes that help businesses and organizations of all types increase productivity, streamline business processes and build better relationships. PowerObjects is headquartered in Minneapolis, Minnesota, with offices in Chicago, Cincinnati, Dallas, Omaha, Philadelphia, New York, Seattle, and Toronto.