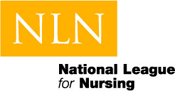 "The NLN fully supports the critical role of licensed practical/vocational nurses in providing quality patient-centered, evidenced-based care to vulnerable groups." NLN CEO Dr. Beverly Malone
Washington, DC (PRWEB) October 08, 2014
Calling for the nursing community to explore and implement a timely and inclusive way to support and work with our LPN/LVN colleagues, the NLN has published the latest in its Vision Series. Said CEO Beverly Malone, PhD, RN, FAAN, "The National League for Nursing fully supports the critical role of licensed practical/vocational nurses (LPN/LVN) in providing quality patient-centered, evidenced-based care to vulnerable groups."
As noted in the vision statement,"Significant changes are influencing LPN/LVN employment and care delivery demands. The Bureau of Labor Statistics (2012) reported that employment of LPN/LVNs is expected to grow 22 percent by 2020, faster than the average for all occupations. At the same time, LPN/LVN workforce employment trends have shifted from an acute care focus to long-term care and community-based settings (HRSA, 2013)."
The Future of Nursing: Leading Change, Advancing Health (IOM, 2011), funded by the Robert Wood Johnson Foundation, calls for increased integration of gerontology and community-based care in pre-licensure curricula. This is especially important in the face of ever-growing needs.
"So it is critical," said NLN president Marsha Howell Adams, PhD, RN, CNE, ANEF, "to identify the LPN/LVN's current and future role, along with their educational and developmental needs. The NLN is committed to transforming the views of the nursing community to ackowledge the LPN/LVN as a valued partner in the 21st-century health care system."
"A Vision for Recognition of the Role of Licensed Practical/Vocational Nurses in Advancing the Nation's Health" concludes with a series of recommendations for the nursing education community, for PN administrators and faculty, and for the National League for Nursing.
The complete text is available here.
###
Dedicated to excellence in nursing, the National League for Nursing is the premier organization for nurse faculty and leaders in nursing education. The NLN offers professional development, networking opportunities, testing services, nursing research grants, and public policy initiatives to its 40,000 individual and 1,200 institutional members. NLN members represent nursing education programs across the spectrum of higher education, and health care organizations and agencies.