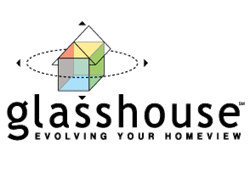 Dallas, TX (PRWEB) October 13, 2014
Glasshouse Products has agreed to host the October 2014 ASID meeting at their Dragon Street showroom on Tuesday, October 14. The meeting will focus on designing the perfect bedroom for healthy sleep, aptly titled "Counting Sheep In A Glasshouse," and will discuss how the layout and set up of a room can affect our sleep and overall health.
Claus and Denise Plumber from Samina Bedding will be presenting the October ASID meeting and go over the essentials of creating a healthy bedroom. The discussion will go over the importance of healthy sleep, from being a critical component of good health to discussing what can interfere with sleep patterns. Samina Bedding will go over the physical environment of the bedroom, including the layout, temperature, air flow, lighting and more. The discussion will include the importance of furniture and textiles and how buying the right mattress can make all the difference.
The American Society of Interior Designers, or ASID, is a community of design industry representatives, students and educators that focus on bringing out the importance of interior design. ASID strives to advance the interior design industry with educational meetings and events to teach those in the industry the latest trends and help further the careers and knowledge of others.
Glasshouse Products is proud to host this upcoming meeting and allow other ASID members to enjoy the learning experience available. Glasshouse looks forward to seeing the latest in bedroom interior design and how to allow these discoveries to show in their work.
About Glasshouse Products
Glasshouse was started in 2002 and is a full-service glass company providing both residential and commercial glass in the Dallas area. The Glasshouse team has decades of combined experience and offers clients innovative, professional and technical expertise for their glass needs. From estimating and measuring, to fabrication and installation, the Glasshouse team is a one-stop shop for glass projects in the Dallas area.
For more information on Glasshouse Products or their participation in the 2013 AIA Dallas Tour of Homes:
Susan King, Vice President
9191 Dragon St
Dallas, TX 75207
susan(at)glasshouseproducts(dot)com
214-270-1383