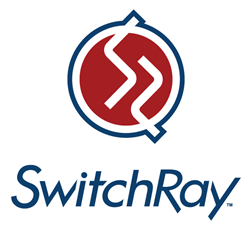 "GITEX is truly a gateway for global technology, allowing us direct access to leaders within the information technology and communications space in the Middle East and around the world," commented Fathi Hakam, President & COO of SwitchRay
Mission Viejo, CA (PRWEB) October 07, 2014
SwitchRay, a leading vendor of telecommunications software, announced today that they are hosting Booth #SR-F4 in the US Pavilion at GITEX Technology Week, held at the Dubai World Trade Center in Dubai, October 12-16.
GITEX Technology Week (Gulf Information Technology Exhibition) is an annual consumer computer and electronics trade show, exhibition and conference, taking place in the United Arab Emirates. SwitchRay will host a booth to promote its next generation of soft switches, easy-to-integrate mobile application and the newly launched SR-P7000, PBX fraud protection software that detects and helps prevent PBX hacking.
"GITEXis truly a gateway for global technology, allowing us direct access to leaders within the information technology and communications space in the Middle East and around the world," commented Fathi Hakam, President & COO of SwitchRay. "We look forward to exhibiting at this event and presenting our expanded telecommunications products, including our enhanced SR-S4500 Class 4 softswitch solution, as well as the SR-P7000, a new PBX fraud protection software product."
For those planning to attend Gitex and would like to set up a meeting to find out more about SwitchRay's softswitch solutions and PBX fraud protection software, please visit the team at Booth #SR-F4 or contact Dina Scaglione (contact below) to set up a meeting.
About SwitchRay Inc.
SwitchRay Inc. delivers state-of-the-art communication service platforms to telecom carriers worldwide. Our mission is to provide products that are rich in functionality, scalable and highly reliable, allowing our customers to build successful businesses, while driving their profits up and the cost of operations down. With our keen attention to detail and unwavering commitment to exceptional customer service, we optimize communication and build a brighter future for the world to connect. For more information on our communication service platforms, please visit us at http://www.switchray.com or email us at info(at)switchray(dot)com
About Gitex
GITEX Technology Week is the most widely recognized and annually anticipated ICT trade event across the Middle East, Africa and South Asia. The event continually identifies the hottest global technology trends led by industry thought leaders. Now in its 34th edition, GITEX attracts over 135,000 trade visitors every year from over 140 countries to explore technology solutions represented by more than 3,500 companies. It is the only technology trade event in the region that delivers more than 25,000 C-level executives from a wide range of industries across the world.
For inquiries, contact:
Dina Scaglione
Director, Marketing
949.910.9401