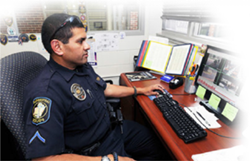 Salt Lake City, Utah (PRWEB) October 14, 2014
4Sec Global, an independent software developer of data analysis and visualization tools, announced the launch of their latest version Caseboard.
Caseboard is a data analysis and visualization system. It accesses all types of data sources and technologies and presents the data from several different perspectives like graphs, maps, and link analysis for visual analytics. A visual representation of the data allows analysts of any level to leverage their knowledge of a situation with the powerful tools of Caseboard to make more accurate and quicker decisions.
Caseboard's advanced tools are used in a wide range of applications such as fraud detection, crime prevention, and internal investigations. Law enforcement, security officials, and corporate and private investigators can use the tools to analyze data and generate actionable intelligence.
New analysis tools were introduced in the Caseboard 5 release, such as social network analysis for Facebook and LinkedIn. Optimization to the facial recognition tool has accelerated performance and a new designer module has been added giving the user additional flexibility in developing their cases.
"Our customers are delighted with the new tools and high performance improvements in this new version of Caseboard. Many of the new features were driven by our customers' requests and requirements", says Andre Camargo, founder of 4Sec Global.
The temporal analysis and pattern detection tools provide a visual representation of events and transactions used in financial and telecommunication applications. Graphical analysis allows the user to layer data over maps to provide insight on trends, evaluate sites and define optimal routes. Using cell tower data one can map the route or location of an individual.
4Sec Global develops technology and methods that allow organizations to discover relevant links between people, organizations, places, objects and events. All types of data sources can be visualized from several different perspectives using a single system. 4Sec Global products are applied in areas such as Social Network Analysis, Link Analysis, Facial Recognition, Temporal Patterns, Fraud Detection, Fraud Prevention and more. Using advanced visual analytics, customers are able to directly interact with the data and leverage their knowledge to gain insight into complex problems.
For more information, visit http://www.4SecGlobal.com 2975 West Executive Pkwy Suite 213 Lehi, UT 84043