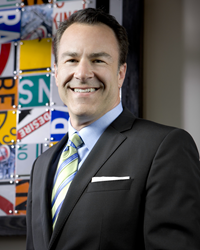 Professionals from both the medical and legal fields need to work together for the benefit of their clients.
Lansing, MI (PRWEB) October 08, 2014
Attorney Jason Waechter has been committed to fighting for people whose lives have been forever changed by birth injuries for over 20 years. Through his website, birthlaw.com, Waechter provides free information and education for people and families affected by Cerebral Palsy, Erbs Palsy, Shoulder Distocia, Hypotonia, and other birth-related injuries.
Throughout his career, Waechter has worked with many health and medical as well as legal professionals. He believes that practitioners in both fields share a common goal: to help people when they are most vulnerable by trying to solve problems in creative ways. He also believes that professionals from both fields need to work better together for the benefit of their clients.
It was with that goal in mind that Waechter created the Waechter Medical-Legal Scholarship, which awards an annual prize of $1,000 each to two students: one from a legal program, and one from a health or medical program. The application process, restrictions, and other details are available on Waechter's website.
"The goal of the program is to get students to think creatively," says Waechter. "We want applicants to 'think outside the box' and really do something attention-grabbing. Write a poem, or a story, or record a monologue; show us that you are moved by your subject," he adds. Some suggested topics included: How can the health or medical and legal professions work better together? How can we reduce medical mistakes? What don't legal professionals know about health and medicine, but should? What don't health and medical professionals know about law, but should?
This year's recipients both stepped up and provided extremely creative entries. Michelle Ejimakor, a first-year medical student at UNT Health Science Center in Fort Worth, Texas, took home the health and medical prize. Geena Marcela Cesar, a first-year law student at the University of Florida's Levin College of Law is the recipient of the legal prize. "Congratulations to both our winners," says Waechter. "We had a lot of great entries this year, but these two really stood out."
Michelle's entry was a matchmaker profile for fictional characters representing law (Wally) and medicine (Medicinia). Michelle posed and answered several interview-style questions to Wally and Medecinia, including questions about life goals, favorite foods, and what each character is seeking in a partner. "After the interview sessions with both [Wally and Medicinia], we arranged for them to meet… They both said they felt like they had known each other for ages!... Sounds like a match made in heaven to me!"
Geena's entry was a description of a battle in a fictional arcade-style game called "Profession Combat". Geena provided readers with a profile for two fighters: LAW and MEDICINE. She then took readers through a simulated battle between Law and Medicine, which ended in the two fighters combining to form a superpower fighter named LEGALMED. "Congratulations, LAW and MEDICINE combined into LEGALMED!... Law and medicine go hand in hand, and with the right education, can together be a very powerful tool."
To read the winning entries, learn more about this year's Waechter Medical-Legal Scholarship recipients, and get details about the application process, click here. You can also see last year's winning and runner-up entries by clicking here.
Applications for the 2015 Waechter Medical-Legal Scholarship will be accepted beginning January 1, 2015.