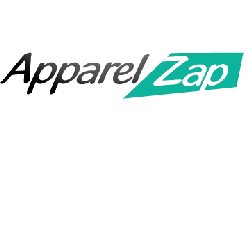 Support means delivering excellent apparel at a great value, or simply providing a way to get quick answers.
Salt Lake City, Utah (PRWEB) October 08, 2014
Apparel Zap is leading the way in providing cutting edge technology consumers can use to shop for apparel. Among the user enhancements Apparel Zap now provides, the new customer portal is a stand out due to its innovative pricing and vertical-specific knowledge base. In addition to Apparel Zap's customer portal, consumers will also appreciate the new website's enhanced features, all developed to help customers find the products or services they want in a user-friendly, clutter-free shopping environment.
According to Apparel Zap's General Manager, Amber Livingston, the top priority of the Apparel Zap team is to offer the highest quality support to each of its customers. She went on to clarify the statement by saying, "Whether this support means delivering excellent customized apparel at a great value, or simply providing a way to get quick answers to questions without wasting time wading through a website, we want our customers to be happy."
The state-of-the-art custom features consumers can find on the Apparel Zap website include:

Easy and fast site navigation across all platforms such as computers, tablets and mobile devices
New services and products to help organizations and individuals customize apparel with embroidery or screen-printing services and more
Refined menu names and tabs to locate the information customers need quickly
An expanded pricing page featuring a wide array of options to meet the unique needs of each customer individually
A site structure divided into user intuitive categories such as Brands, T-Shirts and Customization to help customers find the service they need quickly and easily
The staff of Apparel Zap hope the new website and its customer portal with enhanced service will help fill the needs of everyone searching for great, affordable apparel in a customer-friendly environment.
About Apparel Zap
Apparel Zap provides superior, affordable wholesale apparel for individuals, organizations and special events. Developed to supply reliable and user-friendly on-demand services, Apparel Zap offers solutions such as a customizable apparel model that works with any size or special request. For more information about Apparel Zap's customizable services and products, visit http://www.apparelzap.com or contact an authorized consultant through the website's online contact form.