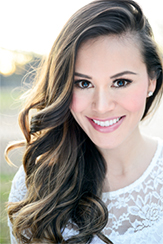 Mishawaka, IN (PRWEB) October 17, 2014
TV Host/Producer and philanthropist Brandi Milloy will share her experiences as a volunteer for the Palliative Care Association of Uganda (PCAU) at the 3rd Annual Okuyamba Fest, sponsored by the Hospice Foundation in Mishawaka, IN on Thursday, October 23rd.
This year's Okuyamba Fest also features a delicious sampling of foods, beers and wines from around the world, a silent auction of craft and art items from Ugandan artisans and a sneak peek at the upcoming Road to Hope documentary film.
In Uganda, as in many other countries throughout the world, children often are the primary caregivers to a parent or parents facing serious, life-limiting illnesses. After the death of their parents, with no breadwinner to support them, they often are forced to drop out of school and look for casual jobs such as selling ground nuts on the streets in urban areas or begging for money in order to survive. These children epitomize "okuyamba," the Lugandan word meaning "to help."
All proceeds from this year's event will benefit the Road to Hope Fund. Established in 2012, and administered through the cooperative efforts of PCAU and the Hospice Foundation, the fund provides financial support for these orphaned child caregivers who could very easily find themselves on a much different road were it not for the assistance it provides.
The event will be held at Center for Hospice Care's Mishawaka Campus, 501 Comfort Pl, Mishawaka, IN - next to Central Park. Reservations for the event are $25/person or $45/couple and are available online. Space is limited.
For more information, please contact Cyndy Searfoss at SearfossC(at)centerforhospice(dot)org or 574.277.4203
Established in 1978, Center for Hospice Care is an independent, community-based, not-for-profit organization, improving the quality of living through hospice, home health, grief counseling, and community education. With offices in South Bend, Plymouth, Elkhart and Mishawaka, Center for Hospice Care serves Elkhart, Fulton, Kosciusko, LaGrange, LaPorte, Marshall, St. Joseph and Starke counties in Northern Indiana. Both Center for Hospice and its supporting foundation, Hospice Foundation, are 501(c)(3) organizations.