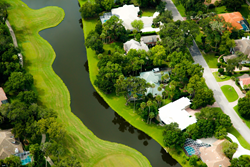 What does this mean for buyers? It means they have the opportunity to purchase Florida coastal, luxury property for sale at an excellent price and close quickly.
Jacksonville, FL (PRWEB) October 08, 2014
Real Estate Auctions for Florida Coastal, Luxury Properties for Sale
Upcoming real estate auctions will feature coastal and luxury properties for sale on Florida's First Coast. The 'First Coast' describes the northeast region of the State of Florida, located on the Atlantic Ocean, and consists of Jacksonville and Duval County as well as Nassau, St. John's, Baker, Clay, Flagler and Putnam Counties. As the name suggests, this area is the first place in the continental United States to be colonized by Europeans. Today, the area is the first coast that visitors to the state reach. Florida's First Coast is an epicenter for international business and trade, and is a renowned destination for tourism, leisure and retirement.
Florida realtor and champion auctioneer Myers Jackson is pleased to announce a real estate auction for two First Coast luxury coastal properties for sale – one in Fernandina Beach and one in Ponte Vedra Beach. Both homes offer a unique setting and the perfect atmosphere for a relaxed Florida, First Coast lifestyle. The first of these luxury properties is a riverfront home on Amelia Island, on the Nassau River. The second home for sale is located on a golf course in a town whose name is synonymous with "golf" – Ponte Vedra Beach. These are Centric-bid sales and offers are being accepted online now at OnlineOnlyAuctions.com. Pending prior sale, a live, outcry auction will be held November 12 and November 13, respectively.
"Our seller recognizes the value of using an accelerated method of marketing – in other words, an auction – to sell their property," said Jackson. "What does this mean for buyers? It means they have the opportunity to purchase Florida coastal, luxury property for sale at an excellent price and close quickly. The auction method allows sellers and buyers to come to a meeting of the minds with a competitively determined fair market value."
Fernandina Beach Florida Riverfront Mansion
The Florida real estate auction scheduled for November 12 features a Fernandina Beach riverfront mansion for sale on Amelia Island. This Nassau County home has a deep water dock on the Nassau River and is in a dream location for any water and boating enthusiast. The Nassau River has access to the Atlantic Ocean, via the Intracoastal Waterway, and offers excellent opportunities for fishing and other coastal recreation. The 5,300 square foot home includes four bedrooms, gourmet kitchen, elevator, limestone fireplace and soaring cypress ceilings.
Address: 940842 Old Nassauville Road, Fernandina Beach, FL 323034
Centric-Bid: OnlineOnlyAuctions.com
Live Auction: Onsite, November 12 – 12:30 PM
Ponte Vedra Beach Golf Course Home
The Florida real estate auction scheduled for November 13 features a Ponte Vedra Beach golf course home. The four-bedroom custom home provides comfort and security in an immaculately maintained location. Located in its own private community, The Plantation at Ponte Vedra Beach, this luxury property sits behind the lagoon on the second hole of a championship golf course designed by Arnold Palmer and Ed Seay. This coastal, luxury home's amenities extend throughout the neighborhood, including a clubhouse, tennis courts and private lake.
Address: 116 Twelve Oaks Lane, Ponte Vedra FL, 32082
Centric-Bid: OnlineOnlyAuctions.com
Live Auction: Onsite, November 13 – 12:30 PM
Parties interested in purchasing either of these Florida luxury coastal properties are invited to participate in the real estate auction. Perspective buyers may preview the homes, place centric-bids online at OnlineOnlyAuctions.com and attend the live real estate auction. Bidders may review property details, video, property and aerial photos. The auction terms and conditions are also available online. Myers Jackson may be reached at 844-400-2828.
About Myers Jackson
Myers Jackson, CAI, AARE, ATS, CES, e-PRO, is a professional real estate auctioneer, realtor and fundraiser, delivers services in multiple states and provides auction marketing as well as traditional brokerage services. He is a Broker Associate with Keller Williams Atlantic Coast Partners. Jackson has had the privilege of enjoying the real estate auction business as a primary profession since 2000, and his industry involvement includes being a member of The National Association of Realtors (NAR) and the National Auctioneers Association (NAA). Passionate about professional development, Jackson holds multiple designations from both NAR and NAA, including Certified Auctioneers Institute, Accredited Auctioneer of Real Estate, Certified Estate Specialist, Auction Technology Specialist, electronic-Professional. He is a member of several specialty institutes and is diligently working to complete the Accredited Land Consultant, Certified International Property Specialist, and the Institute for Luxury Home Marketing designations.
Jackson's goal is to help educate, network and skillfully deliver the applications of aggressive marketing and transaction management in cooperation with brokers and agents, private sellers, institutions, judicial trustees and estates.