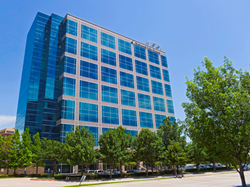 Having a dedicated global service center that both supports and aligns with our other offices is an exceptional addition to our global strategy.
Basking Ridge, New Jersey (PRWEB) October 08, 2014
Cornerstone Relocation Group, a full-service global mobility subsidiary of Atlas World Group, is pleased to announce the expansion of its assignment management services with a new global service center in Dallas, Texas, USA.
Cornerstone Vice President, Global Operations Mark Rabe, CRP, SGMS, who will lead the center's strategy and operations, said the facility is primed for success with its new central southwest location and its keen focus on assignment management services. Professional staff who joined Rabe in the Dallas office include Senior Director, Global Assignment Services Tammie Stephens and Senior Director, Global Compensation Services Nicole Black. Rabe said, "Situating the delivery center in the Dallas hub, where there is rich mobility talent, gives us access to some of the finest and most knowledgeable professionals in the industry today, and having a dedicated global service center that both supports and aligns with our other offices is an exceptional addition to our global strategy."
The joining of mobility and technology is increasingly critical as companies seek systems solutions for relocations and global assignments. Prior to joining Cornerstone, Rabe's recent work gave him direct experience with the technology needs of corporate clients. "I'm excited to be able to combine my mobility skill set with extensive software experience in my new role with Cornerstone's latest facility, and to share with clients our outstanding team of experienced, proven professionals."
Cornerstone President and CEO Janelle Piatkowski says that her clients' accelerating needs to initiate international assignments "has been a clarion call for additional global services, which dovetailed perfectly with the next phase of our global strategic plan. Both in vision and practice, Cornerstone is in growth mode."
The new Cornerstone delivery center offers assignment management services that include policy consultation, assignment letter development, compensation worksheets, payroll guidelines and instructions, compensation accumulation and tax cost estimates.
About Cornerstone
Cornerstone Relocation Group is Atlas World Group's full-service global mobility company, offering comprehensive services to corporations worldwide. The company, headquartered in Basking Ridge, New Jersey, USA, also has office locations in Chicago, Illinois; Evansville, Indiana and Brasov, Romania; and service centers in Basking Ridge; Aliso Viejo, California; Dallas, Texas; Cologne and Frankfurt, Germany and Singapore. Since 1990, Cornerstone has analyzed the complexities and nuances of thousands of domestic and international relocation programs, tailoring services to meet client needs and always striving to make the seemingly impossible—possible. Visit http://www.crgglobal.com for more information.