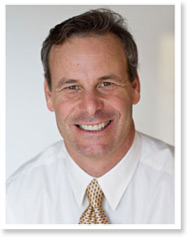 Emerson, NJ (PRWEB) October 07, 2014
Archer Katz, DDS is supporting the troops and the health of his youngest patients this year by holding a Halloween Candy Buy Back, which allows children to trade in their Halloween treats for gift cards. All donated candy must be dropped off to Dr. Katz's office by Saturday, November 8, 2014, which will then be shipped to U.S. troops abroad. Donations to St. Jude Children's Research Hospital will also be made.
Archer Katz, DDS and his office have been hosting the Halloween Candy Buy Back program for the last 6 years, and are pleased to continue the effort. This year, children participating in the program will receive a $10 gift card. In addition, Dr. Katz's office will make a $10 donation in that child's name to St. Jude Children's Research Hospital.
In addition to giving children a chance to help others, the Halloween Candy Buy Back may reduce the risk that children will need to visit an Emerson, NJ dentist for oral health problems associated with a diet high in sugar. Foods and drinks that are high in sugar can contribute to tooth decay, or cavities. Untreated cavities are a fairly common problem among children, affecting almost one-fifth of children between the ages of 2 and 19, according to the Centers for Disease Control and Prevention. These oral health problems can lead to infections and other complications. Although good oral hygiene is important year round, Dr. Katz reminds his patients that it is especially of concern around holidays such as Halloween. He recommends that parents and children avoid sour candies, which can be too acidic, and sticky treats, which are in contact with the teeth for longer periods of time.
Archer Katz, DDS encourages everyone to take part in this years' Halloween Candy Buy Back Program, and to take preventative measures to help maintain good oral health. People looking for more information about Dr. Katz or the incentive program are encouraged to visit his website at http://www.emersondentalarts.com or call (201) 261-3364.
About the Doctor
Emerson Dental Arts is a cosmetic dentistry practice offering personalized dental care for patients in Emerson, NJ. Dr. Archer Katz earned his undergraduate degree in Psychology/Chemistry in 1981 from Rutgers University, and received his DMD from Fairleigh Dickinson University in 1985. Dr. Katz believes in continuing education and is certified in BIOLASE Laser Technology, Invisalign® Orthodontics, Advanced Endodontics and Periodontics, and more. In addition, he is an active member of the American Dental Association, Bergen County Dental Society, and the New Jersey Dental Association. Dr. Katz has been chosen as one of America's Top Dentists since 2007 by Consumers Research Council of America. To learn more about Emerson Dental Arts and the services Dr. Katz provides, please visit their website at http://www.emersondentalarts.com or call (201) 261-3364.