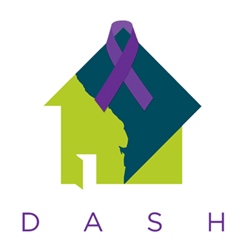 (PRWEB) October 08, 2014
October is Domestic Violence Awareness Month, the perfect time to take action and show commitment to ending domestic violence. One in four women in the United States are victims of domestic violence, which is far too high. In light of the Ray Rice and subsequent NFL allegations, it is even more clear that domestic violence is an issue that effects everyone. The District Alliance for Safe Housing (DASH) put together 5 tips to engage communities in real solutions.
1. Donate to a Local Domestic Violence Shelter
Many women escaping abuse fall into homelessness or remain in abusive situations because of the scarcity of safe housing. At domestic violence shelters, such as DASH, safe housing is provided so victims don't have to choose between living with their abusers or being homeless. Consider making a donation to DASH safe housing today.
2. Buy a Ticket to BalderDASH on October 30th
BalderDASH is a fun, lively evening reception to celebrate DASH's impact as DC's largest dedicated safe housing provider for survivors. BalderDASH is held each year in October and will take place this year on October 30th at the Mansion on O Street. Tickets include a tour of the unique venue (and many secret passageways), a jazz quartet and refreshments. Buy a ticket before they run out.
3. Can't Come to BalderDASH? Find Another Event
Check out the DC Domestic Violence Awareness Month Calendar coordinated by the DC Coalition Against Domestic Violence. The calendar includes everything from marches to dance parties all organized by local organizations committed to ending domestic violence in the District.
4. Wear Purple on October 23rd for Purple Thursday
October 23rd is Purple Thursday, a day to raise awareness of about domestic violence as an office, a family or an organization. Wear your brightest purple and post a photo with the caption #SpeadtheLoveDC. Register here.
5. Engage with DASH on Social Media
Follow us on Twitter (@dashDC) or Facebook to join in the conversation and share messages of hope that domestic violence is unacceptable and that all survivors deserve a chance to rebuild their lives on their own terms.