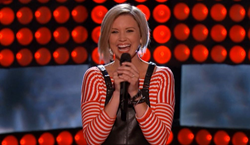 Bad is bold in the entertainment industry, so good much be bolder.
Atlanta, GA (PRWEB) October 09, 2014
October 17 and 18 are big days for actors, models, singers, dancers and comedians who want to audition for international talent development ministry, AMTC. The organization is searching for mission-minded performers who desire to become positive influences in film, fashion, music and theatre. Professional and amateur performers, ages 4 and up, are invited and welcome to attend.
AMTC prayerfully considers each person auditioning. Those who receive a callback will be invited back the next day for more information, personal coaching and official registration. Head scouts for the October auditions are Dan and Kimberly Keen (Nashville), Adam She (Knoxville), Carey Lewis (Seattle) and Jaco Booyens (Wichita).
Nashville - Friday, Oct. 17, Westlight Studios, 1106 Harpeth Industrial Court, Franklin, TN 37064. 7 p.m. auditions available.
Knoxville - Saturday, Oct. 18, Marriott Knoxville, 500 Hill Ave. SE, Knoxville, TN 37915. 1 p.m. auditions available.
Seattle - Saturday, Oct. 18, Red Lion Hotel Bellevue, 11211 Main St. Bellevue, WA 98004. 9 a.m. and 1 p.m. auditions available
Wichita - Saturday, Oct. 18, Hyatt Regency Wichita, 400 W. Waterman St. Wichita, KS 67202
Founded in 1982, by supermodel Millie Lewis and her daughter Carey Lewis, AMTC is a mission and movement that provides aspiring talent with professional training, industry introductions and spiritual preparation so they can shine for Christ in the entertainment industry.
Participants can learn more or register for an audition at http://www.amtcworld.org.