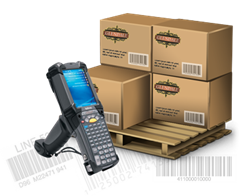 All Orders Mobile allows our shippers to very accurately process orders via wireless scanners.
Hollywood, Florida (PRWEB) October 09, 2014
The most advanced and cost effective inventory and warehouse management software solution on the market just got better. NumberCruncher today announced the release of All Orders Mobile 3.0 with new tools that give small businesses enterprise level functionality at an affordable price. The NumberCruncher All Orders solution allows you to manage inventory like a pro. Use bar codes already on your items or printed from All Orders. It recognizes vendor part numbers, manufacturer's part number and UPCs. Easily transfer inventory from the warehouse to another location or manage overstocked bins by moving inventory within a warehouse. Shipping orders is more accurate. Avoid over shipping and shipping the wrong items. Receive inventory into stock in real time. All Orders Mobile works with lot numbers and serial numbers. Stop printing reams of count sheets. Instead use All Orders Mobile to accurately perform cycle counts by item, location, bin and lot or serial number.
"All Orders Mobile allows our shippers to very accurately process orders via wireless scanners," says Jason M, Manager of Operations of American Quality Foods.
All Orders Mobile works with Windows Mobile and CE devices but is also available for Android based devices.
A free trial version of All Orders is available on the company's website, http://www.numbercruncher.com.
About NumberCruncher
NumberCruncher, a QuickBooks Gold partner, is a leading provider of inventory and order management software for the QuickBooks community. Founded in 1999, NumberCruncher was the first developer to invest in the QuickBooks SDK (software development kit) from Intuit. Our mission is to provide innovative, scalable, and cost effective inventory management solutions that solve real world business issues, resulting in total customer satisfaction, increased profitability and competitive advantage.
Thousands of manufacturers and wholesale distributors rely on NumberCruncher solutions to manage their everyday business activities across the globe. From inventory control to production management to order processing and fulfillment, these solutions are unmatched in the marketplace, setting the standard for QuickBooks inventory add-ons for the manufacturing and wholesale distribution markets.
The NumberCruncher team draws from a wide range of manufacturing management, wholesale/distribution, technology and accounting expertise. We not only provide the software but the implementation, training and ongoing support to help our customers achieve maximum results from our solutions.