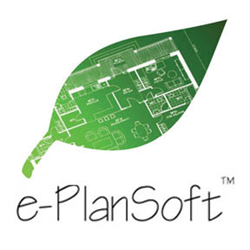 Our team is excited to partner with Paladin to bring a comprehensive electronic plan check solution to SMARTGov that will fill a met need that will bring enormous benefits to their clients, communities and citizenry - Larry Zaret, VP of Sales for e-Plan
(PRWEB) October 09, 2014
Paladin Data Systems Corporation announced a partnership with ePlanSoft to integrate its e-PlanCheck (EPC) electronic plan review software into SMARTGov which allows efficient plan review document distribution between multiple agency departments to perform reviews at the same time and collaborate more quickly and efficiently. The software also allows for real-time commenting and markups that are automatically aggregated by the system for easy future reporting.
Through the new partnership, Paladin will offer e-PlanCheck software and services alongside its SMARTGov Community Development software to provide cities and counties with a one-stop solution for all of their permitting and plan review needs. This state-of-the-art software gives city and county permitting agencies easy access to smart, collaborative electronic plan check tools for more efficient plan reviews. Municipalities who opt for digital review will also realize significant cost savings through reduced dependency on printing, copy distribution, and handling of paper-based construction plans.
SMARTGov is a Web-based, software application developed by Paladin Data Systems to support community development functions including permitting, planning, inspections, code enforcement, licenses, fees, parcels, contractors and many others. SMARTGov is customizable, flexible, and interactive. It alerts users of problems, manages workflow, and prioritizes projects for jurisdictions giving both citizens and staff access to project data on the web 24/7.
"We are thrilled to partner with e-Plan, Inc. and incorporate their industry leading technology into our SMARTGov permit, planning, and inspections software. SMARTGov customers will be able to launch powerful tools from within the SMARTGov user interface for electronic plan review. This changes the game as it's environmentally responsible, efficient, and it eliminates the cost of hardcopy. So it is a win-win for everybody," said Jon Byrd, Paladin Business Development Executive.
EPC is a web-based electronic plan review product designed to streamline the document review process associated with the review and issuance of permits. Developed with input from building officials, architects and engineers, it offers a comprehensive, affordable set of features that go above and beyond a typical markup review tool, including one-click Correction Reports, a Standard Comments library, overlay and side-by-side comparison tools, support for concurrent reviews, document version management, and much more.
"Our team is excited to be partnering with Paladin to bring a comprehensive electronic plan check solution into the SMARTGov™ product line. We look forward to filling a met need that will bring enormous benefits to their clients, communities and citizenry," said Larry Zaret, VP of Sales for e-Plan, Inc.
About Paladin Data Systems Corporation
Winner of numerous prestigious awards that include Top DoD Program Award, Paladin Data Systems has developed a suite of cloud-based software products serving a wide-range of government agencies in all 50 states and 6 territories. Paladin's national presence spans a diverse customer base including U.S. local governments, state departments, regional transportation agencies, and defense contractors. Paladin also provides software services such as interface development, implementation, database administration, and project management for numerous industries in both the public and private sector. For more information about Paladin Data Systems and the full suite of products available, please visit http://www.PaladinData.com.
About e-PlanSoft
Located in Southern California, e-PlanSoft was founded by principals of an award-winning Architectural-Engineering firm with decades of plan review and inspection experience in the construction design industry. Its patented and feature-rich products promote systems integration and significantly reduce the costs associated with paper plan reviews, which protects the environment by reducing carbon waste and allows agency's to better manage their staff and workloads.