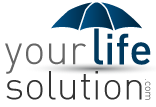 Chicago, IL (PRWEB) October 08, 2014
YourLifeSolution.com, an online life insurance service which display instant life insurance quotes online, is today publishing what they feel are the most common complaints associated with life insurance websites and what YourLifeSolution.com has done to remedy those issues. "People will say that it's impossible to get life insurance rates online and that all online life insurance services are just a ploy to take your personal information and sell it. My site is proof that this is not entirely true", said Eric Smith, the founder and independent life insurance agent of YourLifeSolution.com.
The Most Common Complaints of Online Life Insurance Services According to YourLifeSolution.com:
1. Life insurance rates aren't even displayed on the website
2. Life insurance rates of only one carrier are provided
3. Information submitted to the website is sold to other entities
4. The life insurance rates provided aren't accurate and only the best possible rates are shown, not what an applicant is actually eligible for
YourLifeSolution.com's Solutions to These Complaints:
1. Life insurance rates are instantly displayed on YourLifeSolution.com
2. YourLifeSolution.com provides comparisons of the most competitive A-rated life insurance carriers
3. YourLifeSolution guarantees that info submitted to the site will never sold or traded to other entities
4. The online quote system assesses the height and weight and other factors affecting an individual's insurability
YourLifeSolution.com encourages all consumers to research their own life insurance rates within the homepage of YourLifeSolution.com. Information can also be obtained by phone at 888.374.2764.