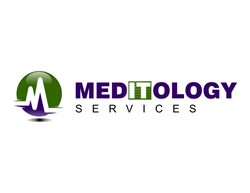 Healthcare providers need access to both strategic advice and practical tactical services in order to plan and implement proactive risk management programs.
Atlanta, GA (PRWEB) October 09, 2014
Meditology Services LLC, a professional services company specializing in IT solutions for healthcare organizations, announces Brian Selfridge has been admitted as a partner after two years of significant contribution to the firm and its clients. Selfridge has managed the Meditology IT Risk Management business unit since 2012, during which time the practice has doubled in size in each year, adding to Meditology's roster of leading health systems clients. Under Selfridge's direction, Meditology has become recognized as the premier firm for healthcare-specific security and privacy services, and has established itself as one of the leading ethical hacking companies for healthcare providers.
"Healthcare providers need access to both strategic advice and practical tactical services in order to plan and implement proactive risk management programs," said Cliff Baker, managing partner at Meditology. "The hands-on leadership Brian has brought to the team has boosted Meditology's reputation as a nationally recognized consulting firm that continues to thrive from long standing relationships with its clients."
The forces of patient centered healthcare in conjunction with developments in cloud, social, big data and mobile are driving new challenges for healthcare industry chief privacy and security officers, who must work to protect data that has increasingly become more accessible. As data from electronic health records (EHRs), connected medical devices and healthcare organizations become increasingly connected with partners, vendors and third parties, the risk of privacy and data breaches and noncompliance increases. Selfridge's prior experience as a healthcare CISO, as well as his consulting expertise in third-party risk management, web and application security, ethical hacking, and security strategies for electronic health records deployments has made him a sought after advisor to healthcare organizations nationwide and helped Meditology to achieve recognition.
"Coming on board to any healthcare organization as the security leader can be a daunting task. Having access to Brian's guidance and experience made my transition over the past year easier," said Keith Henkell, AVP Information Security, CenterLight Health System. "Working with him on both the day to day details and long term planning, it is clear he understands and knows how to address the many concerns facing security professionals in today's healthcare environment."
"In working with Brian over the past year, he has established himself as strategic adviser for me, our organization and our security team on many complex, Risk Management based security matters," said Rob Reed, Interim CISO, Christiana Care Health System.
"I count myself as very fortunate to have found a unique organization in Meditology that shares both my passion for protecting patients as well as the values of humility, compassion, and team work. I'm grateful for our knowledgeable and experienced team that delivers that highest quality service to our clients across the country to help those on the front lines of healthcare delivery to protect and secure their supporting information and systems," said Selfridge.
Meditology was founded with an aim of helping healthcare organizations protect patient data and comply with regulatory requirements, such as HIPAA, meaningful use, PCI and various state laws. The firm has now expanded its IT Risk Management service portfolio and capabilities to include Security Solution Architecture and Implementation, Security Operations, and Vendor Security Risk Management.
About Meditology
Meditology Services LLC is a leading professional services company with an exclusive focus on the healthcare industry. Meditology has two core service lines: IT Risk Management and Healthcare IT Consulting. Meditology's success stems from the deep and extensive expertise of its leadership team, representing a mix of Big Four consulting, provider, payor and vendor experience. Clients include many of the nation's largest healthcare companies. Visit Meditology at http://www.meditologyservices.com or follow on Twitter (@Meditology) and LinkedIn.