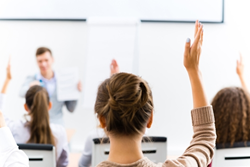 If parents understand some ways to win a bidding war, they can score a house in one of the top neighborhoods.
Chicago, IL (PRWEB) October 07, 2014
The Federal Savings Bank knows that all parents want their kids to get the best education possible, but buying a home near an excellent school district isn't always an easy task.
One obstacle is price, according to a recent September 11th report from Redfin. Typically, there's a $50-per-square-foot premium for houses in the best school zones compared to those in average districts. The disparity is also between what buyers pay in these areas and what a house would cost in the rest of the metro area.
Redfin created a ranking of the top neighborhoods for highly ranked schools and found the median sale price in these communities was $474,900. That price is noticeably higher than the $290,000 median sales price for the rest of the metro area, and these neighborhoods near good schools have a greater probability of houses selling above list price.
The price and other challenges are not to say parents won't be able to find a home near the top schools, but they will face some competition. Homeowners in these neighborhoods don't sell as often as residents in the rest of the metro area, and when they do, the properties spend less time on the market.
If parents understand some ways to win a bidding war, they can score a house in one of the top neighborhoods. Here's a snippet of the list:
Downtown Northbrook, near Chicago: This neighborhood is in a northern suburb of the city. It has three schools and a median sale price of $395,000, more than $200,000 above Chicago's median. Greenbriar Elementary School is one of those institutions, and more than 93 percent of students meet or exceed state testing standards, according to the Chicago Tribune's website.
Shadow Creek Ranch, near Houston: This community is located in Pearland, which is just south of Houston. The median sale price is $253,021, which is much higher than the metro center's $194,500. Laura Ingalls Wilder is an early education to fifth grade institution in Shadow Creek Ranch, and students perform above average on state testing, the Texas Tribune reported on .
Crescenta Highlands, near Los Angeles: The disparity between the median price in this neighborhood and the metro area was more than $160,000, and the neighborhood, which is in Glendale, has three schools. Abraham Lincoln Elementary School has a number of extracurricular activities and was giving a nine of out 10 rating by Zillow.
For information about financing a home in one of these neighborhoods, contact the Federal Savings Bank, a veteran owned bank.