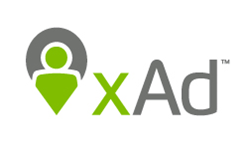 "Over the last few years, xAd has grown rapidly and has evolved into a global location marketplace with presence in seven countries," said Dipanshu "D" Sharma, CEO at xAd.
New York, NY (PRWEB) October 08, 2014
xAd, the global location marketplace, today announced that it has appointed Scott Zalaznik as its new head of global retail. With more than 15 years of experience managing Sprint's digital presence and online channels, Zalaznik has a deep understanding of the digital retail ecosystem and will focus on building xAd's strategic partnerships with global brands and agencies.
During his time at Sprint, Zalaznik was responsible for digital and direct marketing as well as eCommerce, enabling the company to better respond to the increasing complexities of the digital world across its branded, earned and social media assets. His organization was also responsible for omni-channel sales integration, digital content and strategy around digital interaction, including in-store touch points like signage, tablet and merchandising.
Zalaznik was an advisor to xAd for nearly a year before joining the company. He was closely involved with a number of tech initiatives during that time, including xAd's launch of Footprints, the industry's first visualization platform of mobile-location behaviors, earlier this year.
"Over the last few years, xAd has grown rapidly and has evolved into a global location marketplace with presence in seven countries," said Dipanshu "D" Sharma, CEO at xAd. "As we continue to expand our business and increase our focus on the needs of large brands and agencies, Scott's expertise in this space will help us create value for these customers like never before."
Because nearly all of the largest retailers and agencies are global, Scott will leverage xAd's global growth and scale to meet the needs of these customers. Just last month, xAd announced that it had accepted $50 million in an additional funding round led by Institutional Venture Partners (IVP), with significant participation from existing investors. In the coming months, the company will continue to expand its international presence and will work to further scale its industry-leading technology, like Footprints. With Zalaznik's guidance, the company hopes to build on existing global brand partnerships and provide retailers with location solutions that will help them leverage the true power of mobile.
"I've been incredibly impressed with xAd's innovation-first philosophy since I first started working with the company," said Zalaznik. "They're one of the few companies that are growing rapidly because of tech innovation and bottom-line results vs. just growing their sales force. I've also really enjoyed working with the entire team as an advisor, including D, who I think is a true visionary leader. I'm excited to be joining full time and to further build the company's relationships with global retail brands."
About xAd
xAd is the global location marketplace bringing together buyers and sellers with ad targeting solutions focused on driving in-store traffic and sales. The company is uniquely focused on capturing in-store visitation behaviors for ad targeting, insights, and measurement solutions. The first to visualize real-time foot traffic, xAd customers include 1.5 million advertisers - including direct brand relationships, agencies, ad networks, and other demand side media companies. Connect with xAd at http://www.xad.com, Facebook, Twitter and LinkedIn.