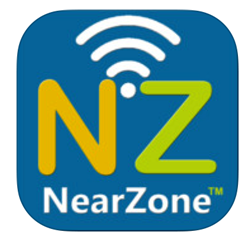 Rock Hill, South Carolina (PRWEB) October 13, 2014
Protestors demanding independence in Hong Kong relied on apps to organize their messages and spread the word. Phone-to-phone brings anonymity and reliability to protest groups. New technologies like NearZone and FireChat are quickly expanding the non-traditional ways people can connect with one another using their phones, as was recently demonstrated during protests for independence in Hong Kong.
As reported by The New York Times, phone-to-phone apps like NearZone that do not require an online connection or WiFi to operate, helped organizers share their cry for freedom. Users were able to connect to other users on an anonymous network, an important concern for many.
With a tight government effort to control such revolutionaries, the higher level of privacy afforded by such apps was clearly appreciated by the protestors. The technology offered a fast, discreet and simple way to organize and spread the word.
NearZone relies on Bluetooth technology to utilize the base transmitters and receivers in phones, allowing users to keep in touch without the use of the full network. Information can be shared anonymously, or users can opt to share their full profile along with their postings.
Impromptu events like the Hong Kong protests provide a unique proving ground for such apps, with tight government control over internet service often restricting normal lines of communication. As the protests grew and were ultimately relocated several times, organizers could quickly share the word using a phone-to-phone service.
NearZone is not limited to only one network. Apple iPhone users are able to connect instantly with other users.
No permanent record of the communications is saved, either on the app or on a network server. As more phone users are becoming concerned with privacy issues, services that allow for reliable contact through anonymous channels are quickly gaining popularity.
At music festivals, professional conferences or even at crowded airports, users are now able to reach out and connect in ways previously not possible.
NearZone is available at https://itunes.apple.com/us/app/nearzone-connect-chat-people/id892483085?mt=8