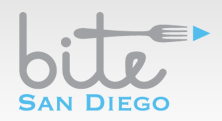 We've been looking for other great cities for us to expand to, and Granada in Nicaragua is ideal.
San Diego, CA (PRWEB) October 13, 2014
Representatives with Bite San Diego announced today that it is officially expanding to Nicaragua.
"This is Bite San Diego's first international tour route," said Beck Bamberger, founder of Bite San Diego. "This tour is launching in the end of September."
Bamberger went on to point out that the website for this tour company with all details can be viewed at http://www.bitenicaragua.com.
"We've been looking for other great cities for us to expand to, and Granada in Nicaragua is ideal," Bamberger stressed, before adding, "The colonial town has all the makings of a stellar tour route-deep history, vivid and varied restaurants, and a good base of tourism and locals who can support the tours. We're delighted to be in our first international location."
Bite San Diego, according to Bamberger, is America's finest city's food tour company.
"Join us on our adventures inside the restaurants that have impacted San Diego's culinary scene," Bamberger said. "We will lead you on an exploration of the history, roots and reasons San Diego is becoming a food mecca for locals and world travelers alike. We do three-hour tours in many of San Diego's coolest neighborhoods led by professional tour guides."
Bite San Diego has more than 500 reviews on Yelp, more than 400 reviews on Trip Advisor, and the company is the No. 1-rated food tour or culinary tour in San Diego.
Bite San Diego has also been featured in dozens of media outlets including Good Morning America.
Company representatives explained that Bite San Diego walking tours was started in 2010 by a perky San Diego native who loves finding neat restaurants and eating really good food.
After years of chomping her way through delectable meals around the globe, company representatives noted, she noticed her hometown of San Diego was indeed becoming more than a sleepy city of fish tacos and cheap sushi. It was therefore time to tell people that San Diego was on the map as a food destination.
"No other food tour in San Diego has more five-star reviews than us (more than 800)," Bamberger said. "We do more tours than anyone else, about 12 a weekend and in more neighborhoods than anyone else."
For more information, please visit http://www.bitenicaragua.com/granada.php and http://www.bitesandiego.com/tours.php
About Bite San Diego
Bite San Diego features the best walking tours in San Diego which help locals and visitors alike explore the growing food scene of America's Finest City via guided food walking tours.
Our tours are fun, carefree, intimate, and darn interesting! We take you inside San Diego's exceptional restaurants so you can sample the cuisine making America's Finest City something to bite about. We tell you the interesting history, insights and stories of San Diego so you can understand why this city and its restaurants have character.
Currently, we operate tours in La Jolla, downtown, Hillcrest, North Park, Coronado and Encinitas.
Contact Details:
Beck Bamberger
1205 J Street Suite J
San Diego, CA 92101
Source: Bite San Diego
###