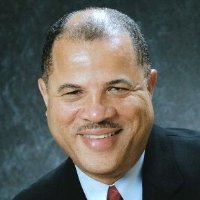 Co-ops are the solution to todays economic problems!
Washington, D.C. (PRWEB) October 15, 2014
This month marks the 1st Anniversary of Everything Co-op, and the celebration of Co-op Month. On October 3, 2013, Everything Co-op aired its first show on Radio One's premiere station, WOL 1450 AM. David Thompson, President of Twin Pines Cooperative Foundation, and world-renowned advocate of cooperatives, was the first guest to be interviewed by the show's host and Executive Producer, Vernon Oakes. This year, on October 2, David Thompson returned to the microphone to discuss his upcoming book, "Cooperatives and the Civil Rights Movement," and everything co-op. If you missed the show, click here to listen to the podcast. Last Thursday Vernon interviewed Dame Pauline Green, President of the International Co-operative Alliance, To listen to the interview Click Here!. This week Vernon interviews Charles E. Snyder, President & CEO of National Cooperative Bank (NCB). Vernon and Mr. Snyder will discuss the impact NCB has had in the cooperative community, and the importance of cooperative banking.
In honor of Coop Month, all of this month's shows on Everything Co-op are dedicated to the Cooperative Network's 2014 Co-op Month theme, of Innovate Cooperatively. The focus of the theme is to encourage everyone to celebrate the entrepreneurial co-op spirit, and seek cooperative solutions in their own communities. To view a short video about cooperatives, Click Here, or visit http://www.woldcnews.com to listen to the interviews below live, every Thursday, 10:30 - 11:30 a.m. EST.
October 2 David Thompson, President – Twin Pines Community Co-op
October 9 Dame Pauline Green, President – International Co-operative Alliance
October 16 Charles Snyder, President & CEO – National Cooperative Bank
October 23 Michael Beall, President & CEO - National Cooperative Business Association (invited)
October 30 Martin Lowery, Executive VP - National Rural Electric Cooperative Association
Vernon Oakes is President of Oakes Management Inc. As President, he has renovated and managed his own properties, and those owned by other entities since 1985. Mr. Oakes is the immediate Past President of the National Association of Housing Cooperatives, and serves on several boards to advance the interests of cooperatives. He is also a former coordinator of the MBA program at Howard University, and an MBA graduate of Stanford University, who has used his business acumen to benefit the community by providing quality housing for all populations. Vernon is a consummate advocate for cooperatives, and an authority on the subject.
Don't miss your opportunity to listen to the last two shows for Co-op Month. For speaking engagements or show ideas contact Pat Thornton, Producer of Everything Coop, at 301-925-8158.
# # # #