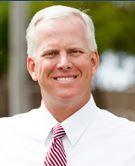 "When I am Assessor, I will focus every day on protecting taxpayers and families so that they can continue to grow Los Angeles County and improve our community," said John Morris
Los Angeles, CA (PRWEB) October 08, 2014
As the Los Angeles County Assessor's race continues to heat up in the weeks leading up to the November general election, Head Deputy District Attorney John Morris made it clear how important Proposition 13 is to California during a feature interview on KTTV's YouDecide television news report.
"In the interview I supported Prop 13 unchanged because California's families rely on the protections provided by the landmark initiative," explained John Morris. "It is up to the Assessor's office to fully implement Prop 13 and when I am Assessor that is precisely what I will do."
Proposition 13 was passed in June 1978 following proposals to fix real property tax assessments at 1% of the individual property sale price and limit future assessment increases to a maximum of 2% of that value.
"In the years before Prop 13, assessors had wide latitude to act politically in setting assessment rates," explained Morris. "In extreme cases, that could mean seniors and others lost homes because of Assessor decisions. Since taxpayers removed politics from assessment decisions with Prop 13, property tax has grown ten fold into a chief source of revenue for state and local governments including schools. I am running to maintain these protections and make sure our schools, roads, and public safety officers get the resources they need to improve California."
The Los Angeles County Assessor manages a $1.1 trillion property assessment roll with the vast majority of that being real property and often individual family homes and small businesses. Since 1978, government revenue from property taxes has risen from $4.9 billion to more than $49 billion.
"Los Angeles County taxpayers, through their hard work and ingenuity have created one of the largest and most valuable collections of real property anywhere in the world," said John Morris. "When I am Assessor, I will focus every day on protecting taxpayers and families so that they can continue to grow Los Angeles County and improve our community."
To view the entire YouDecide interview which was aired on KTTV Channel 11 on Friday, October 1, 2014 at 10:30 PM, please go to http://www.myfoxla.com/story/26725785/you-decide-socal-2014-john-morris-ben-allen-sharon-quirk-silva.
ABOUT JOHN MORRIS FOR LOS ANGELES COUNTY ASSESSOR
John Morris is a veteran 24 year prosecutor and currently a Head Deputy District Attorney for the Los Angeles County District Attorney's Office. He is the only candidate for Assessor to hold a real estate license and be a published expert on real estate law. He and his wife, Mary, are raising their children in the San Fernando Valley where they are active in their local community and church. For more information go to morrisforassessor.com.
John Morris is endorsed by the Howard Jarvis Taxpayers Association, Governor George Deukmejian (retired), the Los Angeles Times, the Los Angeles Daily News, the Los Angeles Register, the Pasadena Star-News, the Long Beach Press-Telegram, the Torrance Daily Breeze, the Whittier Daily News, the San Gabriel Valley Tribune, the Antelope Valley Press, Santa Clarita Valley Signal, Los Angeles District Attorney Steve Cooley (retired), California Correctional Peace Officers Association, Los Angeles Police Chiefs Association, the Association of Deputy District Attorneys, the Glendale Association of Realtors and hundreds of community leaders to become the next Assessor for Los Angeles County.