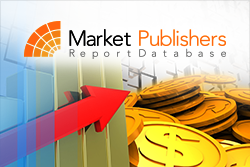 (PRWEB) October 08, 2014
Market Publishers Ltd is announced as a media partner the Market Research in the Mobile World Africa 2014 (MRMW Africa 2014) conference, taking place on the 5th and 6th of November, 2014, in Cape Town, South Africa.
During a rather short time-period, mobile technology has made a revolution in the African region. Furthermore, mobile-based research methods are more and more often recognized as the best way to get cost-effective as well as timely insights. At the same time, the unique characteristics of Africa necessitate for a re-invention of MR practices that are likely to satisfy the needs and also to cope with the challenges emerging in the region, and help numerous researchers in developing their strategies for the upcoming years.
As of 2014, the Market Research in the Mobile World conference series is happening for the 5th time. This event is taking place in Europe, North America and Asia. And this year for the 1st time the MRMW conference is coming to Africa. The MRMW Africa 2014 conference will become a platform for over 30 presentations, case studies and panel discussions.
Event Details:
Market Research in the Mobile World Africa 2014 (MRMW Africa 2014)
Dates: November 5-6, 2014
Location: in Cape Town, South Africa
http://marketpublishers.com/events/market_research_in_the_mobile_world_africa_2014_mrmw_africa_2014_.html
What makes the MRMW Africa 2014 conference unique?

It is the only international conference series with a key focus on mobile marketing research and innovative technologies.
The conference's agenda is designed in accordance with the needs of each region.
The MRMW conference possesses a global following and dedicated networking groups, which present a unique possibility to get with clients and business partners all year round.
This event enables to showcase the latest successes on the exhibition floor or thoroughly discuss the recent projects live on stage.
Market Publishers' registered customers are eligible for special discounts.
To register at MarketPublishers.com please visit our Registration Page.