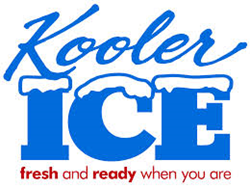 GetUWired provided marketing automation solutions to help Kooler Ice salespeople save hours on their processes.
(PRWEB) October 09, 2014
GetUWired, a full-service Internet marketing and marketing automation firm in Dahlonega, Ga., has just released a case study about one of its most recently satisfied clients, Kooler Ice. The case study explores the many different marketing automation solutions that GetUWired provided for Kooler Ice, and the results of those innovations. To read the case study, click here.
Why Kooler Ice Came to GetUWired for Marketing Automation
Infusionsoft recommended GetUWired to Kooler Ice in January 2014. Kooler Ice was looking for a new website, a new look, and Infusionsoft implementation. After interviewing other companies, Kooler Ice knew they had found what they were looking for in GetUWired.
"We were not looking for a web developer, but more of a marketing partner and a company that was skilled with Infusionsoft," said Kooler Ice Vice President Jeff Dyson.
What GetUWired Did for Kooler Ice
GetUWired gave Kooler Ice a marketing package that matches its 21st century innovation, with:

Brand-new responsive website with custom design on every page
All new high-converting content on each page
New site organization based on user experience and Kooler Ice's sales cycle
New site design with eye-catching graphics make it easy for visitors to navigate the once-complex arena of ice investing
Embedded training videos add value for potential buyers
Fully-automated sales pipeline in Infusionsoft saves Kooler Ice salespeople hours every month and provides WOW-factor customer service to its clients
Integrated the Kooler Ice website with their Infusionsoft account
Created custom Infusionsoft campaigns tailored to Kooler Ice customers
Created four different customer paths for the site – owners/investors, distributors, land owners, and retailers.
The Big Kahuna – Fully Automated Sales Pipeline
Kooler Ice salespeople spent hours every month making sales calls and following up with clients. Kooler Ice needed a better solution – one that closes more sales and frees up valuable time for its hard-working salespeople.
So GetUWired created a fully automated sales pipeline tailored to Kooler Ice's unique sales process. The automated pipeline acts as every salesperson's personal assistant – keeping up with clients, sending emails, and reminding salespeople when they need to complete tasks.
Leads Are up and Hassle Is down
"I am happy to say our website leads are up substantially since redoing our website and launching Infusionsoft. We look forward to learning a lot more about Infusionsoft and working with GetUWired!" said Kooler Ice Vice President Jeff Dyson.
Fore more information, contact GetUWired at 877-236-9094 or visit http://www.GetUWired.us today.