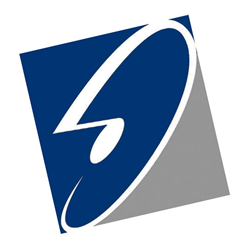 Sylvania, OH (PRWEB) October 10, 2014
Saturday, October 11th at 7:30PM, the Toledo Symphony returns to the Franciscan Center at Lourdes College for the first Mozart & More concert of the season. The concert will open with Benjamin Britten's lively Soirée Musicales lead by guest conductor Sameer Patel. Featured artist, Julian Schwarz, will join the orchestra to perform Haydn's Cello Concerto No. 1. The program will close with Mozart's Symphony No. 39 in E-flat.
Sameer Patel earned both his undergraduate and graduate degrees in our region at the University of Michigan. He went on to be one of only six conductors selected by the League of American Orchestras for the 2013 Bruno Walter National Conductor Preview with the Jacksonville Symphony Orchestra, an event that showcases emerging and talented conductors to orchestra industry professionals. He spent three seasons as Associate Conductor of the Fort Wayne Philharmonic, and he has upcoming engagements with orchestras across the United States.
Cellist, Julian Schwarz, son of the respected conductor Gerard Schwarz, made his orchestral debut at the age of 11 with the Saint-Saëns Concerto No. 1. Since then he has appeared as a soloist with orchestras across the United States. In August 2013, he won the first prize in the inaugural Schoenfeld International String Competition in Hong Kong.
The concert will include a lecture about the program beginning at 6:30PM. The TSO introduced Daniel John Carroll as their new program lecturer at the September 19th concert at the Peristyle. Carroll recently moved to Toledo from Boston and will lecture at all Classics and Mozart programs.
For Tickets
Visit the Toledo Symphony Box Office at 1838 Parkwood Ave, Toledo (M-F 9-5), call (419) 246-8000, or click http://www.toledosymphony.com for online purchases. Tickets are also available at the door the evening of the concert. Tickets start at $30.
Student Rush tickets will be available for $5 at the door.
The Toledo Symphony
With roots as early as 1838, the Symphony sees itself as the musical heart of Northwest Ohio, supporting Neighborhood and Regional Concerts, a School of Music and three youth orchestras in addition to traditional concert offerings (Classics, Pops, Family, Mozart & More and Chamber).