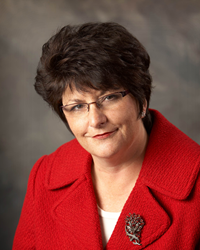 Allsup joins the American Case Management Association in celebrating National Case Management Week Oct. 12-18, 2014.
Belleville, IL (PRWEB) October 09, 2014
Case managers working in hospitals and healthcare systems provide an important link that preserves the continuum of care for patients and ensures better outcomes for providers, according to the American Case Management Association (ACMA). ACMA and Allsup, a nationwide provider of Social Security Disability Insurance (SSDI) representation, veterans disability appeal and Medicare plan selection services, are observing National Case Management Week Oct. 12-18.
The ACMA's 2014 theme is "Case Management: The Health Care Nexus," which emphasizes case managers' roles to facilitate resources in a model that includes nurses, social workers, physicians, specialists, caregivers and others in the health community.
ACMA encourages its members, healthcare professionals and organizations nationwide to use National Case Management Week as an opportunity to recognize the dedication, compassion and patient care outcomes achieved by hospital case managers in local communities.
"National Case Management Week shines a spotlight on the many case managers who give tremendous amounts of their energy, compassion and insights to help patients and their families, as well as their co-workers in the collaborative healthcare environment," said Karen Hercules-Doerr, director of Community-Based Representatives at Allsup.
Allsup provides resources and information for case managers about helping their patients navigate complicated government programs such as SSDI, veterans disability benefits and healthcare insurance, including Medicare. Visit AllsupCares.com for information and materials.
The ACMA is gearing up for the 2014 ACMA Leadership Conference and Medical Director Forum, which is Nov. 19-22 in Orlando, Florida. Registration is open for healthcare professionals interested in hearing the latest trends and valuable insights from industry experts and hospital/health system case management leaders. Visit http://www.acmaweb.org/leadership for more information.
For more information about Allsup's services for case managers and healthcare professionals, contact Karen Hercules-Doerr at (314) 707-8798 or visit AllsupCares.com.
Contact:
Tyler Neese
tneese(at)acmaweb(dot)org
(501) 907-2262
Karen Hercules-Doerr
k(dot)hercules-doerr(at)allsupinc(dot)com
(314) 707-8798