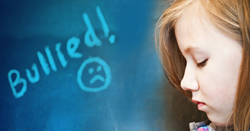 Cyberbullying is taking over the world of social media and it needs to be stopped before taking more lives than it already has.
London, UK (PRWEB) October 09, 2014
What is Cyberbullying and why do people cyberbully? NoBullying investigates in an article released today why people attempt to cyberbully others with ease on social media.
Cyberbullying refers to when a minor is stalked, teased, threatened, attacked, or harassed in any way by another minor online. When the children become adults, it ceases to be cyberbullying, and is instead cyber-harassment. Cyberbullying can possibly lead to incidents of self-harm, or even the suicide of the targeted child.
The article investigates also, at length, why do kids bully others online and offline. How do people cyberbully others? Through any media that allows access to the internet, including texts, social media posts, emails, and so on. With this article, parents and guardians who are concerned that their child is being cyberbullied can find potential solutions, ways to prevent it, and reasons behind cyberbullying.
Regardless of the reason as to why do people cyberbully, one can be certain that it is always motivated by hatred, as well as cowardice. So, no matter what the cause, parents need to know solutions for what to do about bullying and how to stop cyberbullying.
Even to this day, bullying is rampant and several schools have bullies who torment innocent victims. The manner in which bullying is dealt with can spell a great difference between an easy and miserable life. There are no specific words to describe bullying, but it is usually defined as an intentional act to hurt someone repeatedly either in physical or emotional form. Bullying is often targeted at people due to reasons such as sexual orientation, religion, race and even disability.
In the UK, anti bullying week is an annual event that is held every third week of November. The goal of the event is to raise awareness of the tormenting act of bullying children and young kids in school and even outside of school.
It is shocking to see that those who are supposed to be innocent and fragile are those who are able to harm and coerce others. It is even more unfortunate that some children treat others without respect. Educating and empowering bullied children can be a good place to start for those who want to know how to stop a bully. It is common for bullying victims to become bullies themselves since victims are sometimes prone to hurt others.
Ciaran Connolly, Co Founder of NoBullying, notes that these questions need more research on the parents' side. There is no one article or one resource that could parents at ease when it comes to their children's safety in school and online.
Connolly says "Cyberbullying is taking over the world of social media and it needs to be stopped before taking more lives than it already has."
He added that parents and teachers should make a point to educate the younger generations about the sad outcome of bullying online and offline. According to Connolly, it is quite imperative to press for more firm laws condemning all acts of bullying and harassment.
NoBullying.com features many pages dedicated to parents, teens, teachers, health professionals as well as posts related to cyber safety and the latest news about law making concerning curbing Bullying worldwide as well as inspirational Bullying Poems and famous Bullying Quotes.
The website regularly updates its bullying statistics and cyber bullying statistics as it is essential to understand how widespread the bullying epidemic is. It also regularly runs cyber bullying surveys and questionnaires to get recent updated statistics on everything related to cyberbullying.
He also added that anyone suffering from bullying in any form or way can always find advice and help on the NoBullying website – but if anyone is suffering from severe bullying or cyber bullying, the best thing is to talk to someone locally – a parent, teacher or local organization that has been set up to help with specialized councilors to deal with this topic.