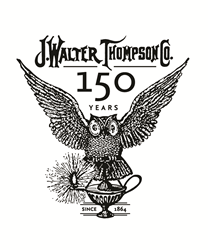 Adam is the ultimate modern communicator. He has achieved sweeping success as a digital pioneer, but has a background rooted in traditional advertising.
NEW YORK, NY (PRWEB) October 08, 2014
J. Walter Thompson New York announced today the appointment of Adam Kerj as its Chief Creative Officer. In his new role, Kerj will report to Matt Eastwood, Worldwide Chief Creative Officer, and will be tasked with driving industry-leading creative ideas for the New York office and its accounts, including Macy's, Johnson & Johnson, Puma, Vonage and Royal Caribbean, among others. He will join the agency in early 2015.
"Adam is the ultimate modern communicator. He has achieved sweeping success as a digital pioneer, but has a background rooted in traditional advertising," said Eastwood. "He is an exceptional creative, a brilliant leader and a great human being. A true global citizen, he has lived and worked around the world, and we are thrilled to have him join our flagship New York office."
Kerj, 45, joins from 360i, where he served as Chief Creative Officer. During his time as 360i's creative leader, he was instrumental in helping the agency earn the top digital agency title from Advertising Age, Adweek, MediaPost and Mashable in 2014 and recognition as one of advertising's most innovative companies by Fast Company and Creativity. He brings more than 20 years of experience working alongside world-class brands such as P&G, Toyota and Oreo.
Kerj has worked in Chicago, New York, Gothenburg, Stockholm and Copenhagen, leaving his creative footprint everywhere he has wandered and developing an impressive track record of award-winning work throughout his career. He has garnered more than 50 of the most coveted international awards, including several awards from Cannes Lions, The One Show, The Webbys, Eurobest, The Clios and New York Festivals.
Prior to joining 360i, Kerj served as Executive Creative Director and Founding Partner of Saatchi Sweden, now one of the most awarded agencies in the Saatchi network. Before that, he acted as Executive Creative Director and Founding Partner at TBWA Sweden, one of the top three most awarded agencies in the TBWA network.
"I'm thrilled to join JWT at such an exciting time in the brand's history," said Kerj. "JWT has an impressive list of clients, and I'm also looking forward to the opportunity to work with Matt Eastwood, whom I've long admired, along with the talented lineup of extraordinary ECDs in New York."
Kerj is also a frequent speaker at leading industry events and a mentor for programs such as the Miami Ad School, Hyper Island and the Berghs School of Communication.
ABOUT J. WALTER THOMPSON
J. Walter Thompson is the world's best-known marketing communications brand that has been inventing pioneering ideas for the past 150 years. Headquartered in New York, JWT is a true global network with more than 200 offices in over 90 countries, employing nearly 10,000 marketing professionals. JWT consistently ranks among the top agency networks in the world and continues a dominant presence in the industry by staying on the leading edge—from producing the first-ever TV commercial in 1939 to developing award-winning branded content today. For more information, please visit http://www.jwt.com and follow us @JWT_Worldwide.