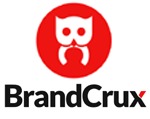 Orlando, FL (PRWEB) October 09, 2014
BrandCrux – one of the World's Leading Apps, Games & Web Development Company – is all geared up to exhibit at the well-known IT base exhibition, GITEX. The exhibition is being held from 12th to 16th October, 2014 at the Dubai World Trade Center, Dubai. BrandCrux plans to unveil its full-range of mobile app development and branding solutions to the attendees.
GITEX Technology Week 2014 provides an excellent platform for building strong relationships with organizations looking for an experienced solutions provider. Being the leading company in mobile apps and branding solutions in UAE and around the globe, BrandCrux is going to present business driven mobile apps and branding solutions on the latest platforms.
David Matthews, General Manager at BrandCrux, comments: "BrandCrux is delighted to be a part of GITEX as a participant. It provides an opportunity to demonstrate the expertise in Mobile Apps Development, Branding Solutions and Digital Marketing to the attendees." BrandCrux's award-winning mobile apps and web solutions are powerful enough for individuals, start ups and enterprises. Their agile processes are able to accommodate businesses of every size.
Partnership Opportunity & Affiliate Program:This year, at GITEX, BrandCrux also aims at building partnerships with businesses interested in expanding its customer base with new products. With the offering of white label solutions to help businesses reach out to their customers in a comprehensive way. With affiliate program, businesses can earn up to 25% commission.
BrandCrux is visiting this mega event to strengthen its network and relationships with current companies and reaching out to new customers in the IT industry.
About BrandCrux:
BrandCrux is the World's Leading Apps, Games &Branding Solution Company with Years of Experience in delivering high quality projects. With development centers in different regions, and experienced professionals from across the globe on board, the company aims at building and maintaining long term and reliable relationships with customers, affiliates & partners.