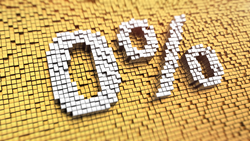 Long Beach, California (PRWEB) October 09, 2014
The California Housing Finance Agency, also known as CalHFA, continues to create homeownership opportunities for more California home buyers with new guidelines and programs says Scott Schang, Branch Manager Broadview Mortgage Long Beach.
CalHFA recently announced that it is removing the minimum borrower contribution requirements for homebuyers.
This essentially means that buying a home using CalHFA assistance programs, lender and/or seller credits and, in the end, may not have to pay a single dollar out of pocket, adds Schang.
Qualifying for a CalHFA assistance program is not easier than qualifying for a "non-assistance" loan, as a matter of fact, it's a little bit more difficult in some situations, says Schang.
What the California Housing Finance Agency has done here is removed down payment and closing costs as a barrier for entry, while making sure there is a responsible and affordable mortgage payment when ready to buy.
CalHFA assistance loans are not for bad credit borrowers. There are 2 basic qualifying guidelines that CalHFA is more strict on than other financing alternatives in the market, credit score and debt to income ratio.
For more information on qualifying guidelines and buyer assistance programs visit: http://www.findmywayhome.com/home-mortgage-news/calhfa-zero-interest-zero-out-of-pocket/