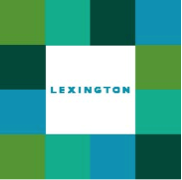 Lexington, MA (PRWEB) October 09, 2014
Lexington Wealth Management is proud to announce and welcome Kerry Luria serving as the Managing Director for Client Advisor Service. Kerry joins Lexington Wealth Management with nearly 20 years in the financial services industry. Before joining, she served as Vice President of Peak Financial Management where she oversaw all aspects of the company's wealth management offerings and client services.
During her 18 years at Peak, she worked closely with clients, their families and other financial professionals. She was responsible for financial planning, investment selection and portfolio management for all of the clients she served.
"Kerry brings exceptional experience, energy, and a unique perspective to our business. At Lexington Wealth our approach is focused on client experience and connecting the head and the heart of wealth management. Similarly, Kerry embodies the same beliefs and values. We believe she will prove to be a great addition and are thrilled to have her join the team," say Co-Founders Michael Tucci and Kristine Porcaro.
Lexington Wealth Management is a boutique, fee-only, independent wealth management firm. We go beyond the constraints of traditional wealth management to help clients connect the head and the heart of wealth management as they face important decisions in life. Based in Boston, the firm is nationally recognized for helping clients get to the 5% of what really matters most in life.