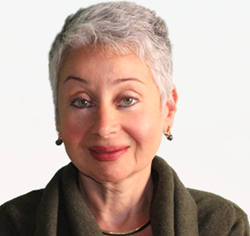 Dr. Friedman has begun writing qualified and legitimate patients a recommendation to use medical marijuana in accordance with all New Jersey state laws.
East Brunswick, New Jersey (PRWEB) October 10, 2014
With the state of New Jersey's medical marijuana program being considered one of the tightest and most restrictive in the nation it is a blessing to patients that physicians such as Dr. Inga Friedman have decided to take up the fight for patients rights alongside those in her care. With over 20 years of experience practicing medicine Dr. Friedman is one of the few all encompassing internal specialists that is sympathetic to the plight faced by those who have been let down by conventional and traditional treatments.
Because of her wide array of experience and strong desire to assist that in need Dr. Friedman's practice offers a wide range of health improving treatments. Dr. Friedman has unfortunately seen firsthand conventional methods occasionally inability to effectively treat patients who are suffering and in need of relief. When New Jersey created and opened its medical marijuana program several years ago Dr. Friedman knew that she wanted to participate and play her part in helping patients who had been so poorly let down by other treatment options in the past. It is for this reason that Dr. Friedman has begun writing qualified and legitimate patients a recommendation to use medical marijuana in accordance with all New Jersey state laws. It should be noted that Dr. Inga Friedman does not PRESCRIBE, ADVISE, OR PROVIDE medical marijuana of any kind, under any circumstance.
Due to her belief in overall health and wellness Dr. Friedman also specializes in a number of other procedures that are designed to help you reach your health's full potential. The services offered by Dr. Friedman include, but are not limited to the following:
Vaccination – Dr. Friedman offers vaccine services that aim to control and eliminate a variety of commonly found illnesses and diseases. After receiving these safe, helpful, vaccine treatments an adaptive immunity is developed to help you fight an otherwise dangerous medical alternative.
EKG/Spirometry – An electrocardiogram is a test that helps check for, and diagnose problems with the electrical regulation and activity of your heart. An EKG translates your heart's electrical signals into line tracings on paper that can be interpreted and analyzed by Dr. Friedman. While an EKG focuses on diagnosing a patient's heart health spirometry is used for the purposes of checking a patient's pulmonary health status. Immediate results are available and Dr. Friedman is well connected to the state's top cardiologists should your EKG reveal more dire or complicated results.
Blood Tests – Dr. Friedman and her office are prepared to administer necessary blood tests depending on your personal symptoms or medical concerns. All samples are taken in Inga's calm and welcoming office.
Drug/Alcohol Abuse Treatment – With the rates of prescription drug and alcohol abuse at all time highs Dr. Freidman is qualified along with her team to administer supervised psychological and medical treatments. Additionally Dr. Friedman runs a host of support groups that aim to cater to the individual patient's circumstances and needs.
Weight Loss/Smoking Treatment – When discussing a patient's inability to lose weight, complications are first analyzed in order to find the cause of the issue at hand. In individuals who suffer from food sensitivity Dr. Friedman will conduct an evaluation to make sure that your body is properly metabolizing nutrients and needed chemicals and that there are not more serious internal issues a foot. Dr. Friedman will than work with you one on one to create and establish a program that will allow you to correct your problematic complications. Smoking cessation programs are available for patients with addiction and who wish to avoid cigarettes post partum.
Food Intolerance, ALCAT, and LEAP Tests –Diet has always played an essential role in preventing disease and maintaining good health. The ALCAT and LEAP tests were designed to provide patients with a tool for managing food related intolerances or sensitivities as well as inflammation and chronic activation as a result of one's diet. Digestive disorders, migraines, obesity, chronic fatigue, aching joints, skin disorders, autism, and various other conditions can be more easily managed with properly administered ALCAT and LEAP tests.
Sclerotherapy/Laser Treatments – Sclerotherapy is a proven medical procedure that has been in use since the 1930's that helps patients with unsightly and embarrassing spider veins. Dr. Friedman also specializes in facial laser treatments that help to improve one's skin tone and aide in the treatment of stubborn acne or rosacea.
If you are a patient who is suffering from a serious or debilitating condition and have been let down by prescription drugs or other conventional methods of treatment in the past we highly recommend that you contact and consult with Dr. Inga Friedman, she possess the knowledge, experience, and compassion to work with you in regards to obtaining a medical marijuana evaluation.