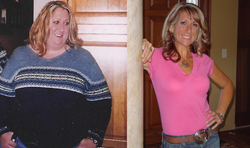 Many believe that ketosis is a dangerous state for the body, but ketosis merely means that the body is no longer depending on fattening carbs for energy and is, instead, burning old, stored fat.
New York, NY (PRWEB) October 09, 2014
The ketogenic diet has gained much publicity and attention of late, with celebrities such as Kim Kardashian and Labron James attributing their weight loss success to this protocol. Although some have raised concerns about the safety of the ketogenic diet, this is actually one of the most studied weight loss strategies for safe and effective weight loss. Not only does this diet approach generate fast weight loss, it has also been shown to be effective in the prevention and therapies for several conditions, including MS, seizures, Alzheimer's, cardiovascular disease and even certain types of cancers.
The ketogenic diet, while not dangerous, is however, a complete change and reprogramming of the body's physiology. Many believe that ketosis is a dangerous state for the body, but ketosis merely means that the body is no longer depending on fattening carbohydrates and is burning old, stored fat for energy.
A successful ketogenic diet is a very specific diet and weight loss with this method is most safely achieved under competent medical supervision. For this reason, Diet Doc has combined decades of scientific research with modern medical understanding to develop the nation's leading ketogenic diet plans and has helped people throughout the country safely and successfully achieve their weight loss goals.
While weight loss is partially generated through stored fat that is broken down and burned as a new source of fuel for the body, research has revealed that the process may be more complicated and proposes that mechanisms for weight loss by following a ketogenic diet may include:

Reduction in appetite due to the higher satiety effect of proteins, effects on appetite control hormones and a possible direct appetite suppressant action of the ketone bodies;
Reduction in lipogenesis, or the manufacture of fat, as well as increased lipolysis, the breaking down of fat;
Greater metabolic efficiency in consuming fats highlighted by the reduction in the resting respiratory quotient;
Increased metabolic costs of gluconeogenesis, or the manufacture of blood sugar and the thermic effect of proteins.
Diet Doc understands that most people do not have a medical background and, for this reason, they have developed ketogenic diet plans that include unlimited medical supervision, support and guidance by their staff of fast weight loss experts. After an initial online Diet Doc physician consultation and health questionnaire, ketogenic diet plans are created by certified nutritionists who intimately understand the science of fast weight loss and how the body reacts to specific foods.
Diet Doc's expert and professional staff follow each patient throughout their journey with weekly checkup calls to assess weight loss progress, comfort level and attitude. This personal attention enables the doctor to identify barriers and modify the ketogenic diet if weight loss tapers. This level of patient care cannot be duplicated by the competition and has made Diet Doc the most trusted and reliable, medically supervised ketogenic diet available on today's market.
About the Company:
Diet Doc Weight Loss is the nation's leader in medical, weight loss offering a full line of prescription medication, doctor, nurse and nutritional coaching support. For over a decade, Diet Doc has produced a sophisticated, doctor designed weight loss program that addresses each individual specific health need to promote fast, safe and long term weight loss.
Diet Doc Contact Information:
Providing care across the USA
Headquarters:
San Diego, CA
(888) 934-4451
Info(at)DietDoc.info
http://www.dietdoc.com
Twitter: https://twitter.com/DietDocMedical
Facebook: DietDocMedicalWeightLoss