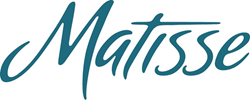 The new site's user-friendly design and layout reflects our deep-seated belief that our website is a crucial communication tool to inform and educate investors about the Closed-End Fund market
Lake Oswego, OR (PRWEB) October 10, 2014
Matisse Funds announced today the release of its new and improved website http://www.matissefunds.com. The Matisse Discounted Closed-End Fund Strategy is designed to take advantage of market inefficiencies in the Closed-End Fund [CEF] market.
Redesigned with a fresh new look and highly intuitive navigation, the new website was conceived to provide visitors easy access to in-depth information about CEFs. The new site enables financial advisors and investors to quickly and easily attain a better understanding of CEFs. In particular, the site articulates key characteristics of CEFs, the differences between traditional mutual funds and CEFs, the dissimilar way these funds trade, and how CEF 'Market Value and Net Asset Value [NAV]' mispricing present investors with unique, attractive investment opportunities.
"The rapid growth and significant performance of our strategy is a good testimonial to our quarter of a century expertise in researching Closed-End Funds, the superior quality of our investment strategy, and our role as one of the experts in the Closed-End Fund space," stated Bryn Torkelson, Founder, President & Chief Investment Officer, Matisse Funds.
"The new site's user-friendly design and layout reflects our deep-seated belief that our website is a crucial communication tool to inform and educate investors about the Closed-End Fund market," Torkelson stated. "With a total market cap of around $260 billion, the Closed-End Fund market is not as well known as that of traditional mutual funds. Subsequently, it remains a small and often misunderstood market for investors."
Torkelson explained that among the many ways that money managers have to generate alpha, Matisse Funds focuses on buying CEFs at significant discounts to their net asset values, and then selling them once the discount narrows and they return to favor.
"This has proven to be a successful strategy in helping both financial advisors and investors generate income—currently a task hard to achieve with traditional investment vehicles, such as ETFs or Open-End Mutual Funds," Torkelson added.
The new website features an Education Center and a CEF Library that includes articles and white papers about CEFs. The new site also enriches the user experience by providing a clean, modern design with functionality across all types of devices – desktop computers, smartphones and tablets.
About Matisse Funds
Based in Lake Oswego, OR, Matisse Funds and its associated strategies are advised by Deschutes Portfolio Strategies, an independent SEC-registered investment advisor. Deschutes Portfolio Strategies is the advisor to the Matisse Discounted Closed-End Fund Strategy. The strategy is designed to take advantage of inefficiencies in the CEF market, and to provide institutional investors with long-term outperformance coupled with less risk and lower correlation to the overall stock market. For more information, visit http://www.matissefunds.com or call (855) 210-3001.
###