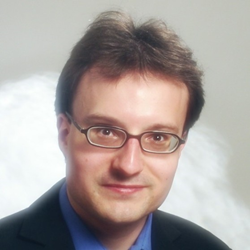 (PRWEB) October 09, 2014
Analytical ultracentrifugation sedimentation velocity (SV-AUC) has a longstanding reputation as the gold standard for the matrix-free quantification of aggregates in biopharmaceuticals. The continuous c(S) distribution analysis as implemented in the software SEDFIT is the most commonly used data evaluation method in the biopharma environment due to regulatory requirements and the reliable reporting of very minor species by the algorithm.
Beckman Coulter is sponsoring a new webinar, "Aggregation Analysis and Beyond: Analytical Ultracentrifugation in the Biopharmaceutical Industry," which will show how to set up this type of analysis to achieve enhanced reproducibility during a study of many batches of one protein. Attention will be also paid to the recently developed calibration procedures regarding the temperature, scan time, and radial calibration of the centrifuge.
In the second part of the presentation, examples will be shown apart from the generic method of quantitating aggregates in dilute solutions under standardized conditions. The examples will include the determination of the extinction coefficient and concentration of protein formulations, a task far from being trivial in the biopharma field, and the determination of the second virial coefficient, which is known as a predictor for aggregation propensity. The presentation will conclude with some applications of sedimentation equilibrium (SE) for the screening of weak interactions and the determination of detergent binding to proteins. The speaker will be Alexander Bepperling, PhD, head of the AUC facility, Sandoz/Novartis, Germany. Lutz Ehrhardt, PhD, marketing manager, Beckman Coulter Centrifugation Europe, Middle East, Africa, and India, will serve as moderator.
The free webinar, hosted by LabRoots, will be presented on October 14, 2014, at 10 am in Europe/4 pm in China, and in the United States at 1 am PDT/4 am EDT.
Alexander Bepperling, PhD, worked for nearly 10 years in the field of biophysics with special focus on analytical ultracentrifugation. He joined Sandoz in 2011 as a scientist, but also employs various spectroscopic technologies (CD, FTIR, Fluorescence spectroscopy) and surface plasmon resonance spectroscopy.
For full details and free registration, click here.
About Beckman Coulter:
Beckman Coulter develops, manufactures, and markets products that simplify, automate, and innovate complex biomedical testing. More than 275,000 Beckman Coulter systems operate in both diagnostics and life sciences laboratories on seven continents. For more than 75 years, the company's products have been making a difference in peoples' lives by improving the productivity of medical professionals and scientists, supplying critical information for improving patient health, and delivering trusted solutions for research and discovery.
About LabRoots:
LabRoots is the leading professional networking website designed to connect all science verticals. Founded in March 2008, LabRoots' vision was to connect the scientific world leveraging a myriad of unique features and tools, discovering meaningful collaborations across geographic boundaries and fields of expertise. LabRoots is the owner and producer of BioConference Live – which has grown into the world's largest series of virtual events within the Life Sciences and Clinical Diagnostics community.