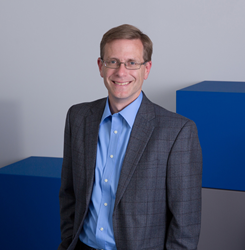 Steve Titus's experience, leadership and client understanding will be incredibly influential on the continued growth of the CharityEngine and BIS Global CRM and integrated business applications platforms
McLean, VA (PRWEB) October 09, 2014
BIS Global, makers of CharityEngine nonprofit management software, have announced the hiring of veteran technologist Steve Titus as Chief Technology Officer.
Titus was formerly Director of Engineering at Echo360, a pioneer in the area of active learning and lecture capture solutions serving the worldwide higher education market, where he was instrumental in helping the company bring its innovative hardware, software, and SAAS products to market. He brings more than 18 years of experience working in diverse areas including programmable logic, high-speed data communications, signal processing, and computer vision.
"This is an important hiring and comes at an enormously exciting time for BIS Global," said Philip Schmitz, CEO and Founder of BIS Global. "Steve Titus is a veteran technologist and solutions provider whose experience, leadership and client understanding will be incredibly influential on the continued growth of the CharityEngine and BIS Global CRM and integrated business applications platforms."
"BIS has been a hidden gem in the technology world with a proven platform and large and proven client base," said Titus. "I am thrilled to be joining as they begin to make an even larger impact on both the commercial and non-profit worlds."
Titus is an alumni of Duke University (Electrical Engineering), UNC Chapel Hill (Computer Science), and holds a PhD in Electrical Engineering from the University of Michigan.
About BIS Global and CharityEngine®
BIS Global® helps nonprofit and commercial organizations Go Big and Be Great with a fully integrated suite of online tools for customer and donor management, communications, e-commerce and online fundraising, backed by "single-throat-to-choke" support. The Virginia-based cloud applications and hosting firm, has employed their retail and CharityEngine technology for hundreds of organizations including Wounded Warrior Project, Tuesday Morning, Marine Toys for Tots, and Ovarian Cancer National Alliance. They were named to the 2014 Inc. 5000 List of America's Fastest Growing Private Companies.