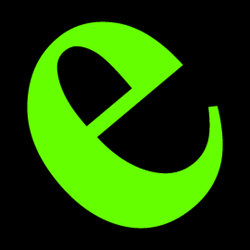 Fairfield, NJ (PRWEB) October 09, 2014
Vision-e announced today that it offer a limited number eContacts beta trials at Dreamforce taking place Oct., 13-16 in San Francisco. Dreamforce attendees interested in the offer are encouraged to visit the Vision-e booth at the AdminZone, located on the second floor of Moscone West.
Vision-e's team of Admins and Developers will give complimentary Salesforce assistance and a limited number of eContacts beta trials, free through the remainder of the year. eContacts is Vision-e's new mobile app that instantly sends business cards to a Salesforce instance. By simply taking a picture of business cards, sales reps can turn a shoebox of business cards into actionable business. Dreamforce attendees can use the app when collecting business cards at booths, sessions and other networking events throughout the conference. More information about eContacts can be found at http://www.visione.com/econtacts.
Additionally, Vision-e will showcase its eAdministrator services. eAdministrators, Vision-e's team of certified Salesforce Administrators, offer Salesforce implementation and customization, user adoption and best practices. Attendees or companies experiencing any Salesforce issues, or those who have any questions, should visit this expert team.
About eContacts & Product Key Features
With eContacts, your sales reps can take a picture of business cards with their mobile device and it is in Salesforce instantly…it's that simple. Once in Salesforce, these cards have new life, a creation date and owner. Reps can then easily process them as a contact or a lead within Salesforce. eContacts is available on both iOS and Android. This application can:

Create lead or contact records immediately
Allow the user to make quick and easy Salesforce modifications
Keep the image in Salesforce
Detect duplicate records
Use on your mobile device: iPhone, iPad or Android device
Additional Resources
http://www.Visione.com
About the AppExchange
The Salesforce AppExchange is the world's leading business apps marketplace. With more than 1,800 partner apps and 1.7 million customer installs it is the most comprehensive source of social and mobile cloud apps for business. The Salesforce Platform is the world's most trusted and comprehensive cloud platform for building social and mobile cloud apps, powering Salesforce CRM, and more than 3 million custom apps built by customers and partners. Apps built on the Salesforce Platform can be easily distributed and marketed through salesforce.com's AppExchange.
Salesforce, AppExchange and others are trademarks of salesforce.com, inc.
About Vision-e
Vision-e, in alliance with Salesforce, is a leader in CRM implementations and productivity applications. Vision-e meets the emerging needs of customers by providing rapid CRM implementation, mobile and cloud computing technologies and external system integrations.
Vision-e has the experience and expertise to deliver fast and responsive Salesforce solutions so customers get the performance they expect.
From bakers to bankers, garages to GM, Vision-e creates affordable, effective, customized Salesforce solutions for any size business, with any size budget. Vision-e puts its customers first so they can put their customers first.
"Vision-e provides elegant, highly customizable solutions that help companies of all sizes get the most out of the Salesforce platform. Vision-e: it's Salesforce…extraordinary." Jule Limoli, CEO, Vision-e
For more information on Vision-e, go to http://www.Visione.com or call 888-611-2679. Vision-e is headquartered in Fairfield, NJ.
###